Retif Oil and Fuel Wins District Tournament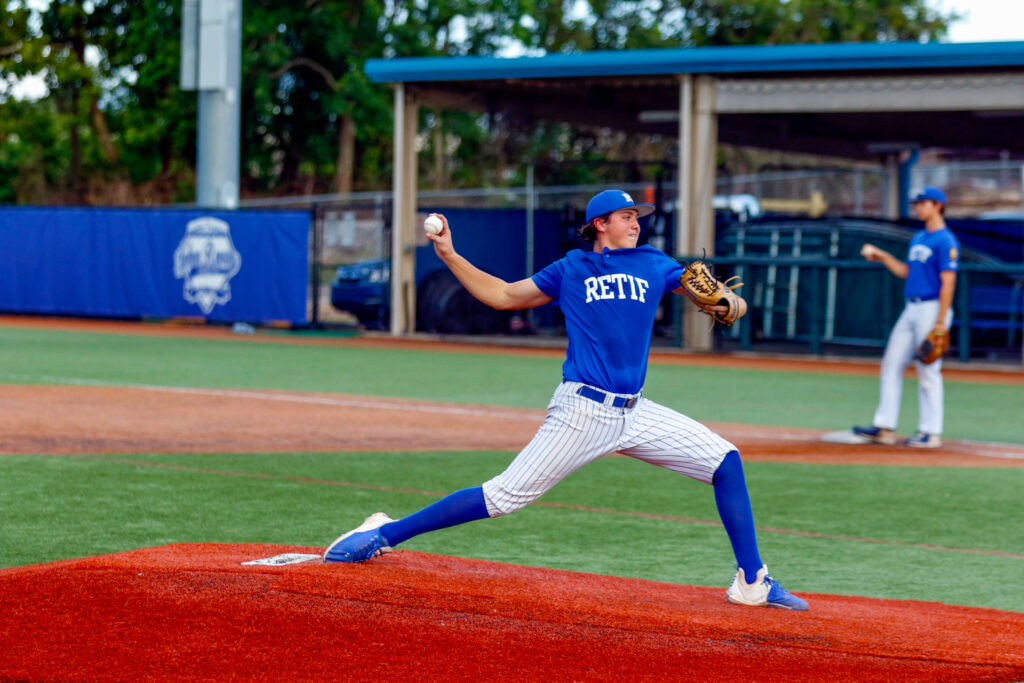 Retif wasted no time making its presence known during the 2021 American Legion Baseball season. In 14 games, the team has won 13 of them, scored nine plus runs in seven, and captured a district tournament title.
Jesuit regular season star Holden Hess started the district title game against Newman and pitched a beauty by not allowing a run. The bats came alive in third inning when Retif scored six runs with a combination walks and hits. Retif led by 10 runs going into the fourth and cruised to a 14-0 victory.
Collin Loupe and Hayden Morris provided quality hits for Retif Oil, and Giovanni Licciardi added a triple to cement the win.
Retif Oil and Fuel advance to the American Legion State Tournament starting next week at Kirsch Rooney Stadium.
Photos by Rob Hess