Jesuit Celebrates Memorial Mass for Fr. Norman O'Neal, S.J.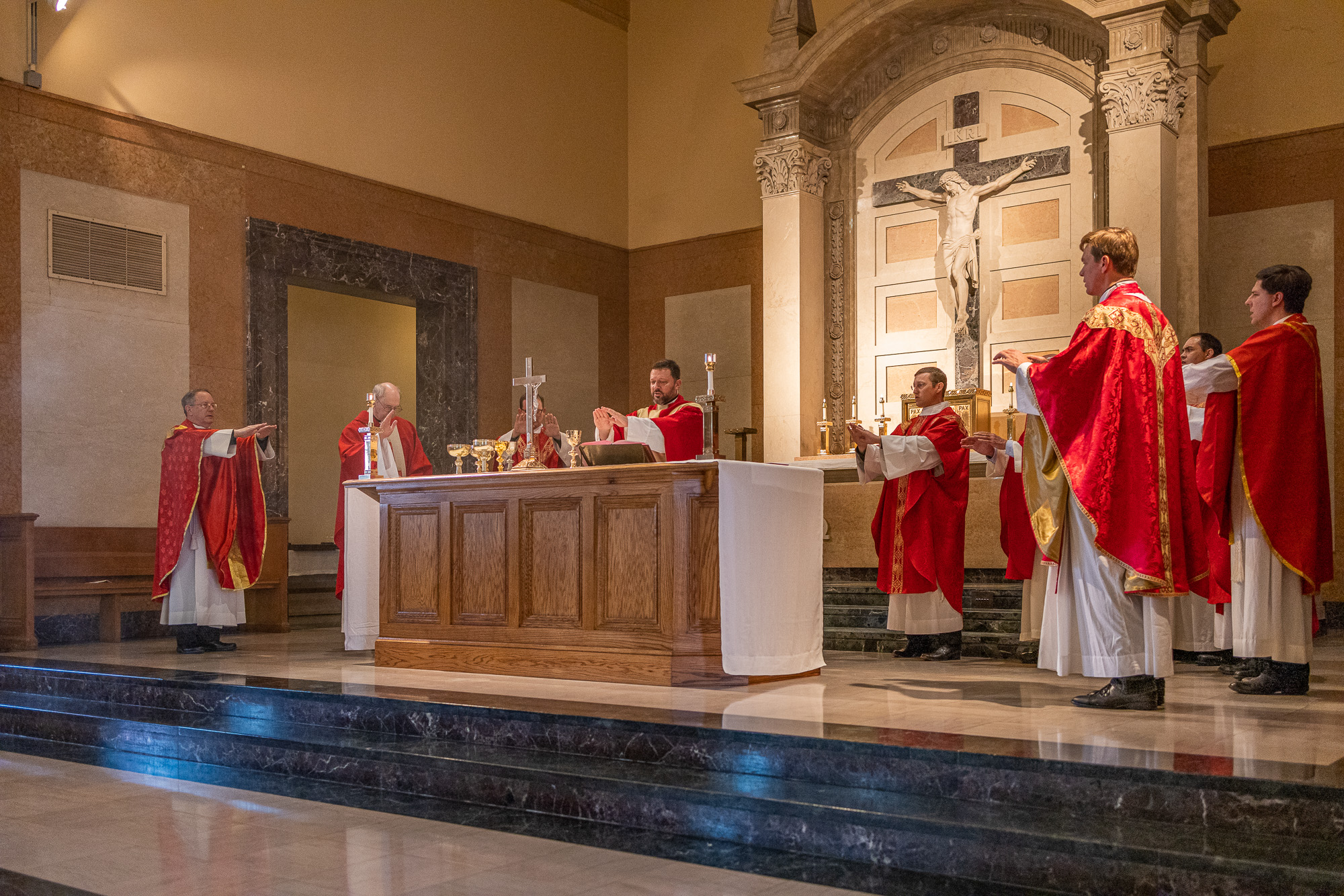 On the evening of Tuesday, June 29, the Jesuit High School community gathered to memorialize the 95-year life of Fr. Norman O'Neal. S.J.
The well-attended Mass was celebrated by Jesuit president Fr. John Brown, S.J., and concelebrated by nine other Jesuit priests: Fr. Kevin Dyer, S.J., Fr. William Farge S.J., Fr. Fred Kammer, S.J. '63, Fr. Chris Kellerman, S.J., Fr. Stephen Kramer, S.J., Fr. Anthony McGinn, S.J. '66, Fr. Robert Murphy, S.J. '95, Fr. Nathan O'Hallorahan, S.J., and Fr. David Paternostro, S.J. They were joined by Deacon Juan Ruiz, S.J., and servers Mr. Alex Coffey, S.J. '11, Jesuit rising junior Killian Lyon, John Nuttli '18, and rising junior Roland Waguespack.
Readers included Jack Culicchia '83, Thomas Croteau, S.J., and Andrew Schiro.
After Mass, attendees were treated to a reception in St. Ignatius Hall.
Coverage & Obituaries
Jesuit High School: Jesuit Mourns the Passing of Fr. Norman O'Neal, S.J.
Jesuit Province Office: Fr. Norman O'Neal, SJ, Longtime Educator and Chaplain at Jesuit High School, Dies in Louisiana
Times Picayune / Advocate: Norman O'Neal, Jesuit High teacher, chaplain for five decades, dead at 95