BASEBALL WINS DIVISION I STATE CHAMPIONSHIP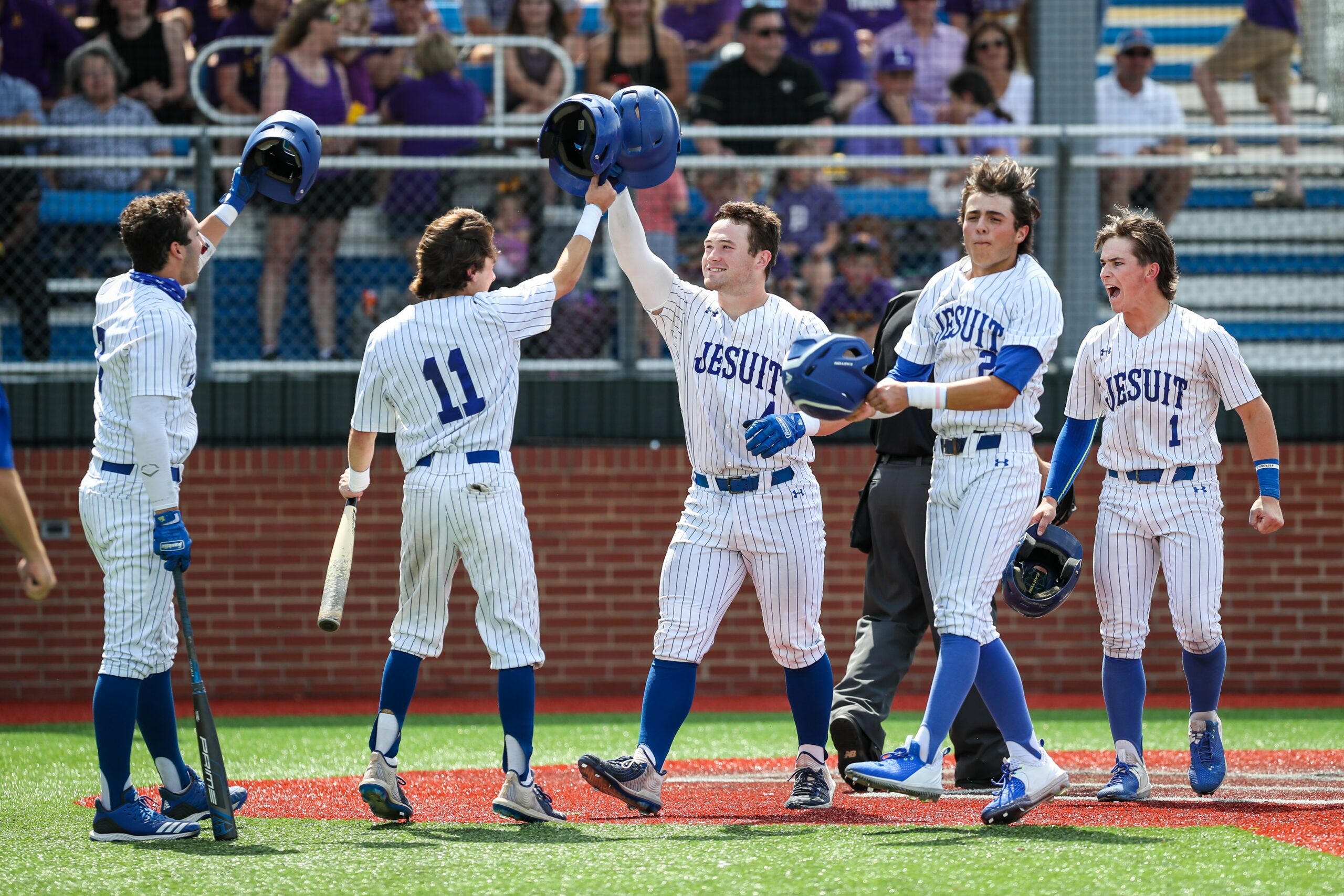 This is a developing story with more updates, coverage, and photos to come.
On Saturday, May 15, the Jesuit baseball team (31–6) captured the LHSAA Division I state title after defeating the C.E. Byrd Yellow Jackets 6–1 in Sulphur, LA. The triumphant afternoon was marked by game-long outstanding play by the Blue Jays on both sides of the baseball game with multiple three-up-three-down-innings under junior pitcher Ryan Porche and a championship grand slam by senior Dartmouth-commit Zack Casebonne.
The 2021 championship victory comes on the 10-year anniversary of Jesuit's most recent previous baseball state championship in 2011.
WGNO: Casebonne's grand slam, stellar defense helps Jesuit wins first state title since 2011
Crescent City Sports: Jesuit handles Byrd to capture Division I state baseball championship
Clarion Herald: Jesuit captures 21st state baseball title
More coverage to follow, photos by Rob Hess.