Rugby Team Works Hard for a Great Season
By Michael Paul Fine '22, Editor-in-Chief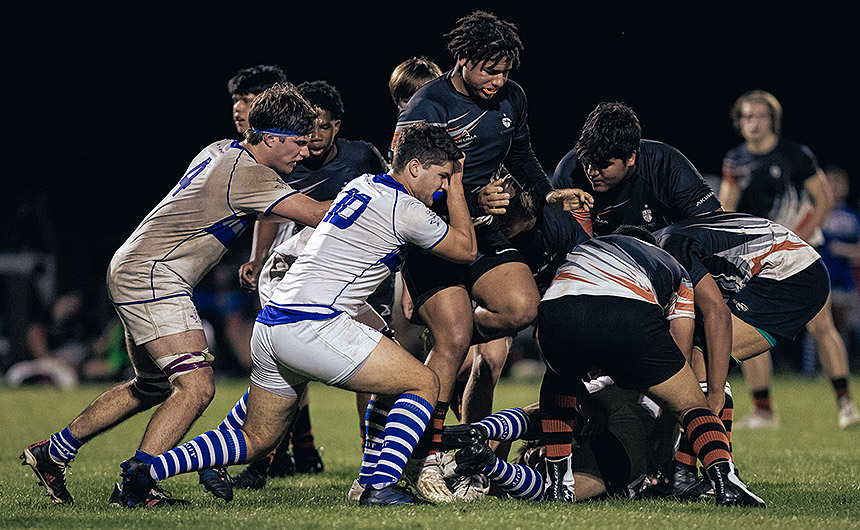 As the Rugby team strives toward another state title, the season has looked terrific so far. The team continues to work hard.

With the assistance of coaches Adam Massey, Wes Eustis '99, Saade BouMikael '04, Matt Oertling '00, Jeff Reuther '99, Eric Howard, and Holden Yungert, the team has started off the season strong.

The team has faced strong competition such as the state rival, Bayou Hurricanes, Brother Martin, St. Paul's, NOLA Gold Academy, and many talented teams from out of state.

One of these talented teams was St. Pius X School in Houston. The Jays faced off against this team under the lights on Marconi on March 13th. The Jays played a wellrounded match controlling much of the possession on the way to a 43-19 victory.
This battle took an all-team effort. Sam Finicle '21 played very influential minutes as well as Luke Prater '21 and Sam Adams '21.
The team finishes the season at the end of April and will start playoffs on April 24th. Hopefully, the Jays will continue
their great season and earn a spot in the state championship on May 1st. All students are encouraged to follow the Jesuit Rugby Team and support the rest of their season.