New Hires Share Their Stories
by Aidan Wang '25, Media Editor
These new teachers responded to
the following questions:
1.Why did you choose to work at Jesuit?
2. Where did you previously work?
3. Where did you go to school and what degree(s) did you receive?
4. What are your passions, hobbies, interests, and things you like to do in your free time?
5. Anything else you would like to mention?
DR. JOSHUA BRUMFIELD, Theology

I have long felt called to and have received much joy and fulfillment from teaching theology. I knew Jesuit as a place where I could continue that work at a school with academic rigor, commitment to service, and fidelity to the Church. I have taught at the high school and college levels over the past 15 years. Most recently I was working for a non-profit called The Newman Idea, helping Catholic students at non-Catholic colleges to integrate their faith with their learning. I have a BS in Computer Science from Tulane, an MA in Theology from Our Lady of Holy Cross College, and a PhD in Systematic Theology from the Catholic University of America. Most of my free time is spent with my wife and four kids. When I have time to myself I enjoy reading Catholic fiction. My favorites include Tolkien's The Lord of the Rings, C.S. Lewis' Space Trilogy, Percy's Lost in the Cosmos, and Waugh's Brideshead Revisited. I occasionally get around to writing or researching. Within the past year Pickwick published my book, The Benedict Proposal: Church as Creative Minority in the Thought of Pope Benedict XVI.

SEN. HERBERT SPURLOCK '14, Spanish

I chose to work at Jesuit because I wanted to give back to the school that profoundly impacted my growth as a person. Before working at Jesuit, I spent two years working at Civil District Court preparing appellate records to be lodged at the Fourth Circuit Court of Appeal. After attending Jesuit, I attended Tulane University where I received a BA in Spanish and Portuguese. During my time at Tulane, I studied at The University of Havana and the Pontifical University of Brazil-São Paulo. My hobbies include reading and singing opera. I'm excited to begin my teaching career at Carrollton and Banks.

MRS. ROBIN RHODES, Eighth Grade Counselor

I chose to work at Jesuit High School because of the well-known academic reputation. Jesuit is also a family place for me as my father and brother as well as some of my uncles also attended Jesuit. Immediately prior to coming to work at Jesuit High School, I was in private practice as a Licensed Professional Counselor. I was also previously a school counselor at Mount Carmel Academy. I received my Bachelor of Science degree with a double major in Early Childhood Education and Child Development from Vanderbilt University. I received my Master of Science degree in Counseling
from Loyola University New Orleans. In my free time I enjoy spending
time with my family as well as reading, running, and cycling.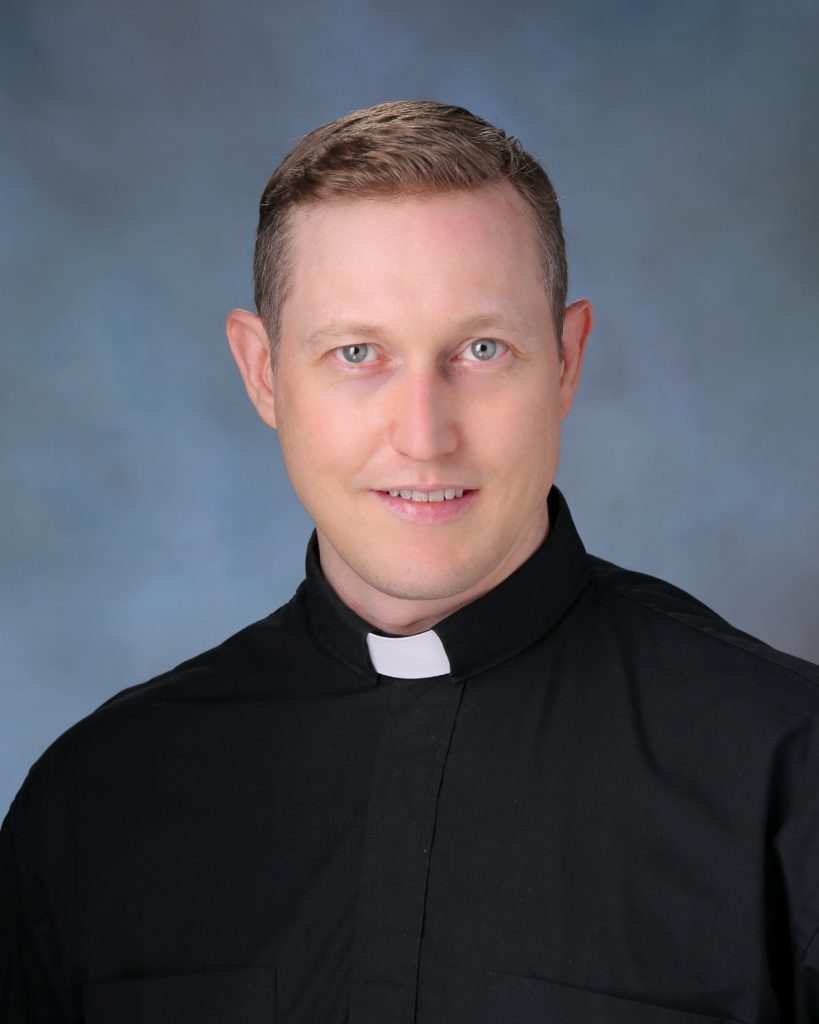 FATHER STEPHEN KRAMER, S.J., Theology/Wrestling

Fr. Kramer, who taught here in 2015-2016 as a scholastic, returned to Jesuit High School this academic year as a theology teacher and wrestling coach. Hailing from St. Louis, Fr. Kramer has neither confirmed nor denied the rumor that he never sleeps.