Jesuit Baseball Beats Vandebilt Catholic, Claims Second Seed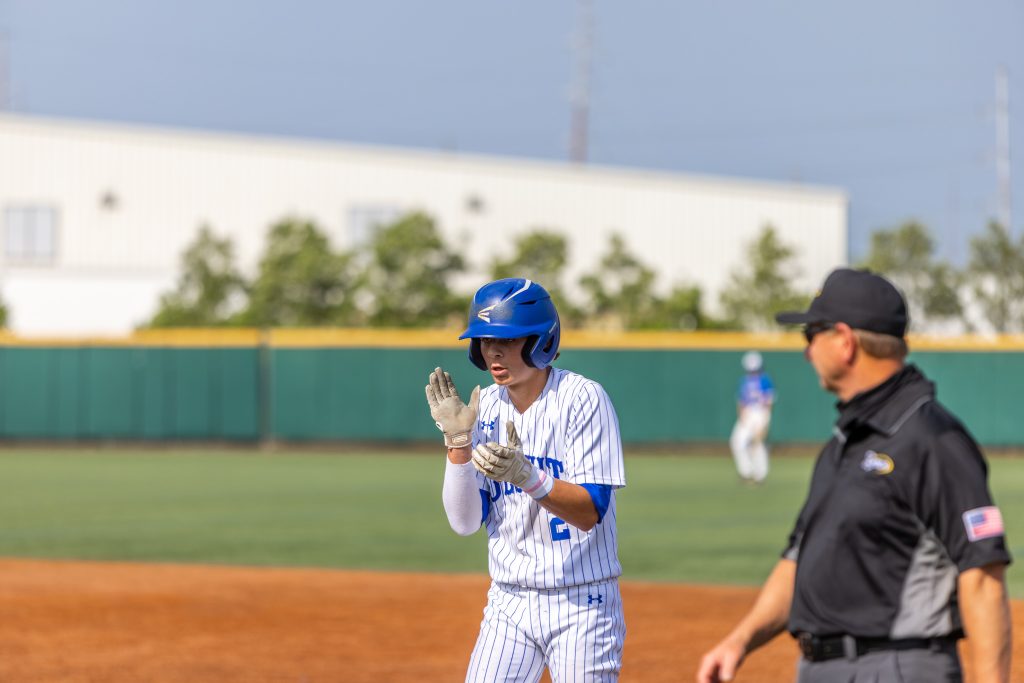 Senior Sean Cashman always brings passion and emotion when he takes the hill for the Blue Jays. Whether its a four-seam fastball or his tailing changeup, he puts every effort into every pitch.
Jesuit needed every last pitch to secure a highly contested victory against Vandebilt Catholic by a score of 3-2 at John Ryan Stadium.
On senior day for the Jays, Cashman stole the show by pitching 6 2/3 innings and only allowing one run while keeping the ball low and constantly changing speeds.
The offense took time to help out the tremendous effort on the bump. Neither team could score a run until senior Cameron DesRoches hit a sacrifice fly to center to score senior Tripp Haddad and give Jesuit the lead 1-0 going into the fifth inning.
Vandebilt would not go away quietly. The disciplined terrier hitters managed to even up the score in the fifth and seemed to grab the momentum when it seemed the Blue Jays would take control.
Cashman retired Vandebilt in order in the sixth, which gave Jesuit an opportunity to reclaim the lead.
They would not let the opportunity pass them by. Haddad started the inning off with a double and DesRoches moved him over to third with a single.
Junior Luke Brandau stepped into the box looking to play hero and delivered. On a two strike, two out pitch, Brandau slapped a single to give Jesuit a 2-1 lead.
Vandebilt managed to tie the game in the top of the seventh to continue the saga, but Jesuit would not allow the game to continue much longer.
Seniors Collin Loupe started off the inning with a hit-by-pitch, and Giovanni Licciardi hit a single to set up senior Zack Casebonne with no outs and all the pressure on the visiting squad.
Casebonne's bunt proved to be too much to handle as the third-baseman threw the all past the first-baseman to give the Blue Jays the win on senior day.
Jesuit now looks ahead to the playoffs. the No. 2 seeded Jays await the winner of No. 7 Rummel and No. 10 Shaw.