Jesuit Baseball Loses Close Game, Wraps Up Regular Season on Saturday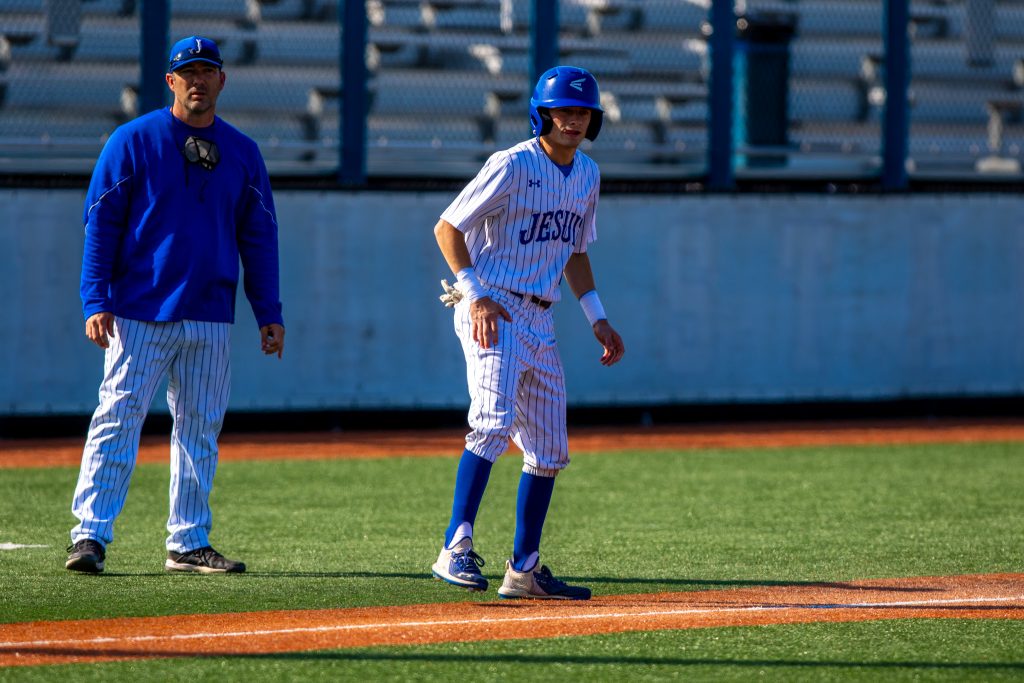 Even though it took three innings, the Jesuit bats came alive in the bottom of the third frame thanks to the top of the lineup. Seniors Collin Loupe, Giovanni Licciardi, and Tripp Haddad delivered RBI singles to extend the lead to 4-1 going into the fourth. Unfortunately, The cushion would not be enough as the Blue Jays lost their final district contest against the John Curtis Patriots 5-4.
While Jesuit (26-6, 6-6) defeated John Curtis on Wednesday 14-1, the squad could not replicate the outcome.
On Thursday, John Curtis took an early 1-0 lead in the top of the third, but Jesuit responded immediately with a four run bottom half to take the lead. After the offensive outburst, junior pitcher Canaan Clayton started hitting his stride by sitting down three straight.
The top of the fifth is when trouble started to brew for the Jays. John Curtis led off with a single and hit-by-pitch that resulted in senior Michael King's insertion into the game for Clayton.
The Patriots singled and doubled to score two runs in the inning to pull within one going into the bottom of the fifth. Jesuit managed to get the bases loaded in the fifth, but junior Holden Hess, who hit the ball hard all day, hit a line-out that turned into a double play.
Junior Ryan Porche came into the game in the sixth after John Curtis tied it up. Porche got out of the jam, but the Patriots would take the final lead of the contest in the top of the seventh and win 5-4.
Jesuit finishes up the season on senior day on Saturday at 1 p.m. against Vandebilt Catholic at 1 p.m.