Jesuit Baseball Beats Rummel, Prepares for Rematch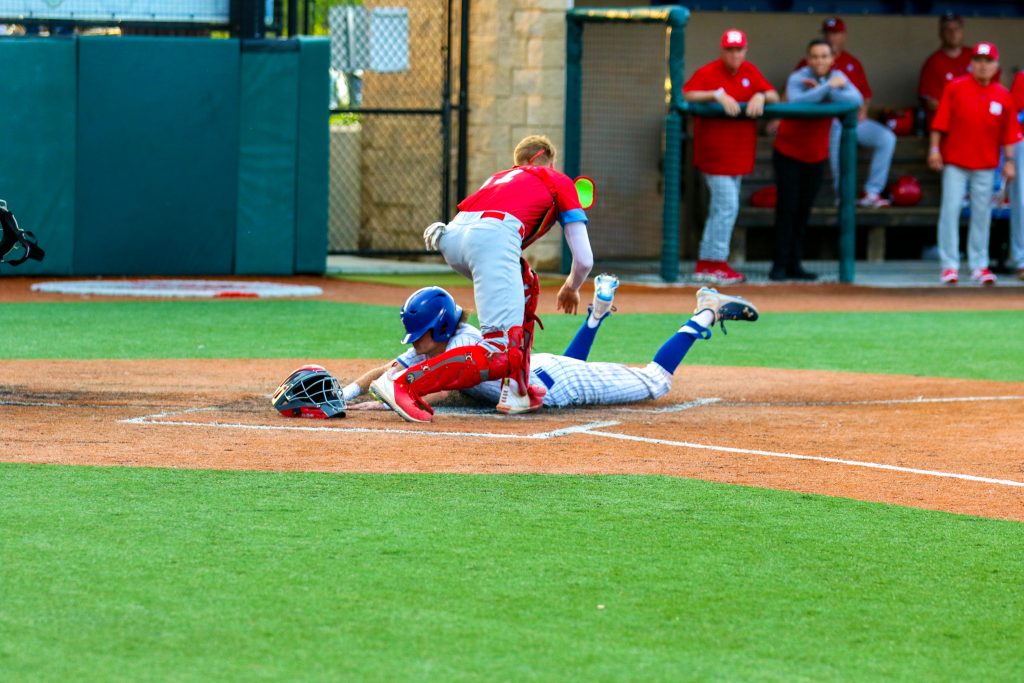 Junior Holden Hess jogged out to the mound against Rummel at John Ryan Stadium and looked across the 60 feet 6 inch gap between him and the man with the stick. Whether the hitters knew it or not, they didn't stand a chance once that gaze was upon them.
Hess led the combined effort of pitching, hitting, and clutch base running to win a highly contested district match against the Raiders 4-2.
The win came at a critical time for Jesuit (24-3, 4-3 District 9-5A). While the Blue Jays defeated St. Augustine on April 6, the Blue and White fell to the Purple Knights on April 8 by a score of 2-0 to drop their third district match.
Jesuit shrugged off the loss and came back to The Ryan with victory on their minds. Seniors Collin Loupe and Giovanni Licciardi started the game started the game by getting on base for senior Tripp Haddad who scored Licciardi with a single after a wild pitch scored Loupe.
The Jays held on to the momentum and scored two more in the bottom of the second thanks to sophomore Will Good's prowess at the plate and senior Hayden Morris's base-running expertise. Four runs would be good enough for the pivotal win.
Jesuit will get a chance to sweep the season series against Rummel on Tuesday, April 13, 2021 at John Ryan Stadium at 6 p.m.