Jesuit Beats St. Augustine, Moves on in District Play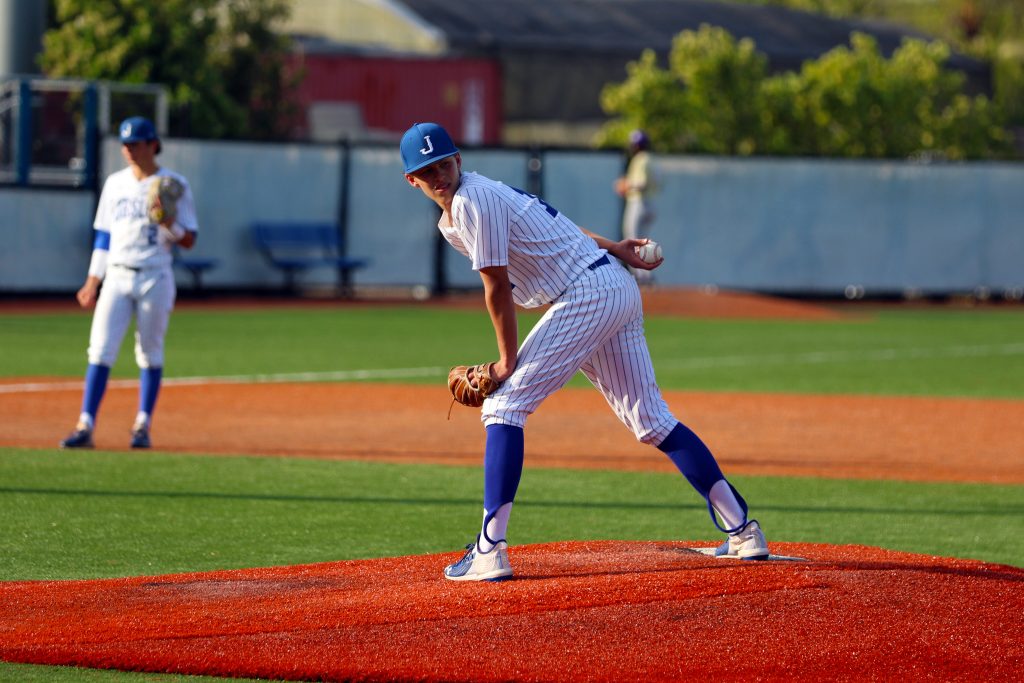 The Jesuit baseball (22-2, 3-1) team is off to another exciting start under the helm of head coach Kenneth Goodlett and find themselves 22-2 after defeating the Purple Knights 5-0 on April 6, 2021.
This impressive win came off the heels of a tough series against Shaw. The first game ended in a 2-1 loss in a pitcher's duel at John Ryan Stadium. The Jays quickly exacted revenge two days later and won by relying on their explosive offense. In the end, Jesuit won 10-6.
The win against St. Augustine showed more pitching and clutch hitting. Senior Michael King started on the mound and pitched a dominant four innings. Sophomore William Good and junior Holden Hess closed the game out and kept the shutout intact.
Senior Zack Casebonne continued to hit and added an RBI in the first followed by an explosive third when senior Tripp Haddad and Hess delivered RBIs to extend the lead. Senior Hayden Morris hit a sacrifice fly in the fifth to extend the lead for the final time to 5-0.
Seniors Collin Loupe and Giovanni Licciardi also played well with quality at-bats, impressive defense, and skilled baserunning.
The Jays next game with be another exciting district contest against the St. Augustine on April 8 at 6:30 p.m. at RBI field.