Jesuit Mothers are Invited to Two April Events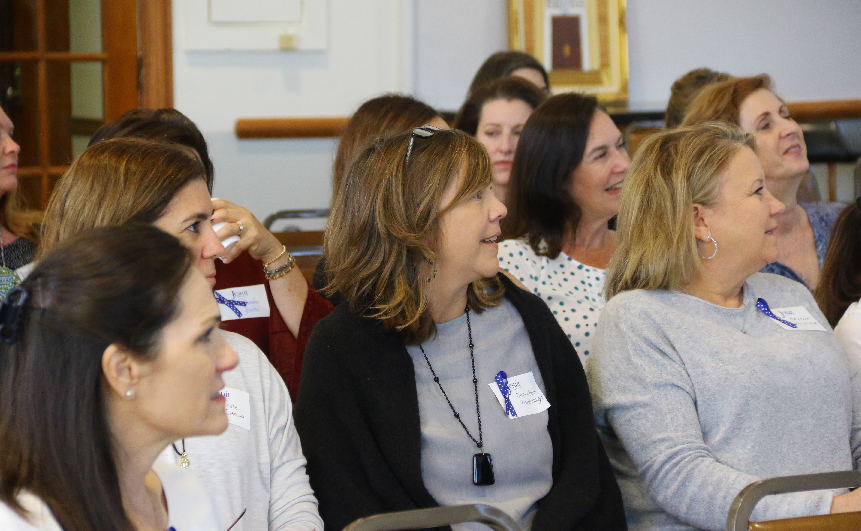 Mothers' Mass & Morning Reflection
---
Wednesday, April 7, 2021
Chapel of the North American Martyrs | Jesuit High School
---
Jesuit High School's Mothers' Rosary Group invites all Blue Jay mothers to a Mothers' Mass and Morning of Reflection on Wednesday, April 7, 2021, at 9:00 a.m. in the Chapel of the North American Martyrs.
Fr. John Brown, S.J., president of Jesuit High School, will celebrate Mass at 9:00 a.m. followed by a reflection.

Reservations are required as seating is limited. Kindly RSVP by Tuesday, April 6, 2021. Social distancing guidelines will be followed and masks are required.
There is no charge for this event.
If you are unable to attend in person but would like the link to the livestream, please complete and submit the Registration Form and the link will be emailed to you.
If you have any questions, please contact Jesuit's volunteer office at volunteer@jesuitnola.org or call (504) 483-3947.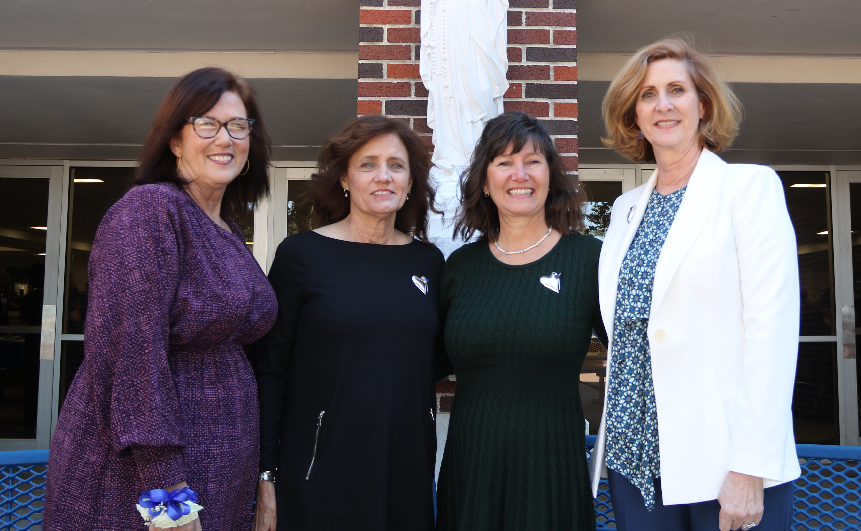 Mothers' Luncheon & Alma Mater Awards
---
Tuesday, April 20, 2021
Metairie Country Club | 580 Woodvine Ave, Metairie
---
At the Jesuit Mothers' Luncheon, the Alma Mater Awards will honor the volunteer work of several Blue Jay mothers whose extraordinary contributions of time and talent have greatly benefited Jesuit. This year's honorees are Karen DeBlieux, Wanda Montalbano, Vonda Rice, Lori Ryan, and Jill Stoner.
The cost to attend the Patron Party and Luncheon is $100. If you choose to attend just the Luncheon, the cost is $65. The tables seat eight and you are asked to indicate those with whom you wish to be seated or the grade of the mothers with whom you wish to be seated.

Deadline to purchase tickets for this event is Monday, April 12, 2021. Reservations are required.
Luncheon Schedule
| | |
| --- | --- |
| 10:30 a.m. – 11:30 a.m. | Patron Party |
| 11:30 a.m. – 12:00 p.m. | Check In |
| 12:00 p.m. | Presentation of Awards & Luncheon |
| 12:20 p.m. | Senior Mothers' Picture |
| 1:30 p.m. | Luncheon Conclusion |
For more information about these events, please contact Jesuit's volunteer office at (504) 483-3947 or volunteer@jesuitnola.org.