Fall/Winter 2020 Issue of Jaynotes Hits Mailboxes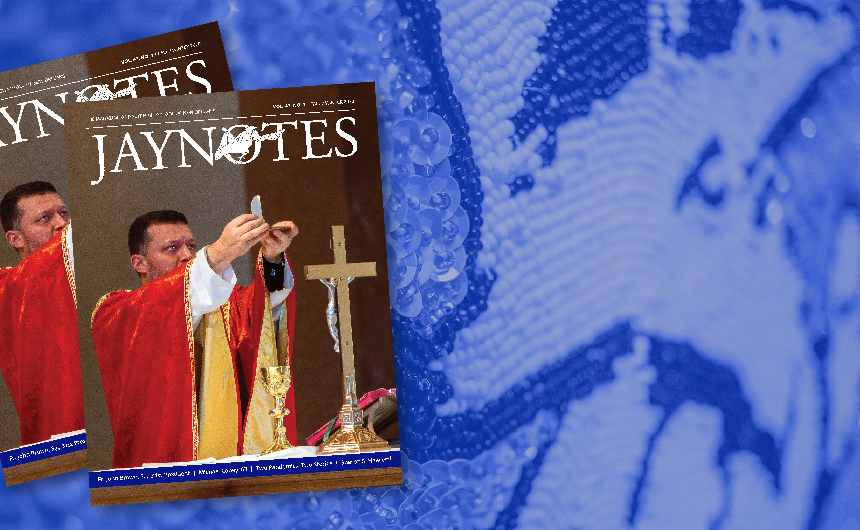 The latest issue of Jaynotes, the magazine of Jesuit High School, has arrived to mailboxes. Click here for the digital version.
In This Issue:
Fr. John Brown, S.J.: Appointed as Jesuit's 31st President
Michael Coney '63: Supreme Commitment to Faith & Family
Alumnus of the Year: John F. Ryan III '70
Jesuit Remembers: Sharon S. Hewlett†
Principal's Corner: Q+A with Peter Kernion '90
COVID-19 Timeline: A Year Like No Other
Thanksgiving Gift Delivered to Jesuit
Annus Mirabilis: Two Pandemics, Two Stories of Jesuit High
Report of the President: Fiscal Year 2019-2020
… and much more!
---
Address Updates
Does Jesuit have your current contact information? Use the links below to stay in touch with Carrollton & Banks: