Black History Month at Jesuit
To celebrate Black History Month this past February, the Jesuit faculty, administration, and student body participated in a number of events. While Jesuit has a tradition of celebrating the month, this year's COVID limitations demanded an extra layer of creativity and planning from both students and faculty.
In January, senior Ethan Morgan met with Jesuit President Fr. John Brown, S.J., and Admissions Director Bret Hanemann '85 to present and brainstorm ideas. Their primary focus was to explore ways in which potential Black History Month events might help every student feel a sense of belonging at Jesuit.
Shortly thereafter, a small committee of energetic Blue Jays and teachers was assembled to take on the responsibility of planning specific Black History Month events. The committee resolved to regularly feature prominent civil rights activists throughout the month and to invite alumni speakers of color to campus to speak about their Jesuit and professional experiences.
The Black History Month spotlight series featured figures such as Dr. Norman C. Francis, a civil rights activist and presidential medal of freedom recipient who served as president Xavier University of New Orleans, while also noting important moments in Jesuit's history including its integration in 1962.
The enrollment of eight African-American students in 1962 led Thomas Fornerette and Wesley Watkins to become Jesuit's first African-American graduates as members of the Class of 1964.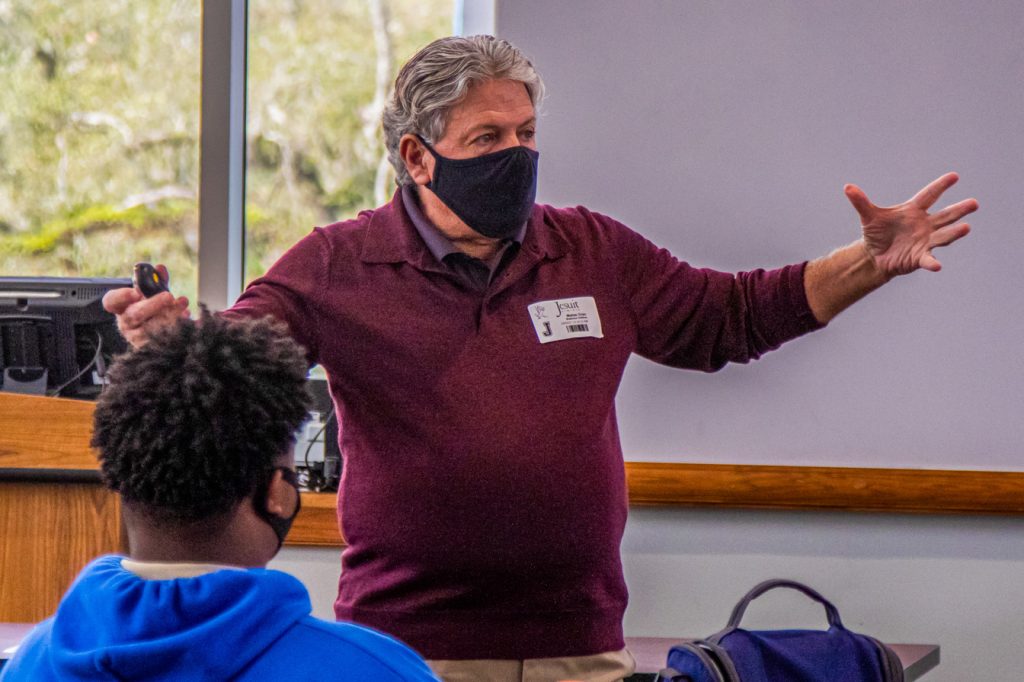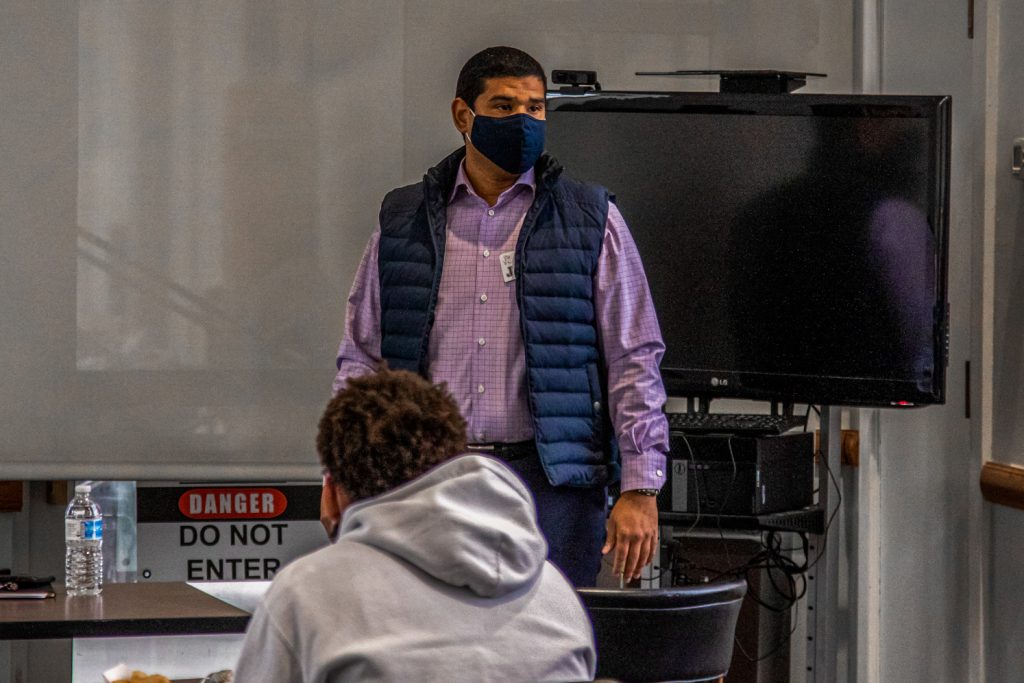 On February 10, Mat Grau '68 and Brandon Gregoire '91 visited campus to give an in-depth presentation on the integration of the school. Grau, who spent his career of 44 years at Jesuit as an English teacher, admissions and activities director, and alumni director, led the effort in 2012 to commemorate the 50th anniversary of integration of Jesuit.
Gregoire received a degree in Classical Latin from Harvard University and later went on to the Marine Corps where he trained officer candidates, served as a senior writer and policy maker for the Commandant of the Marine Corps, advised the United States Congress, and acted as an intelligence adviser on counter-terrorism to the FBI and CIA.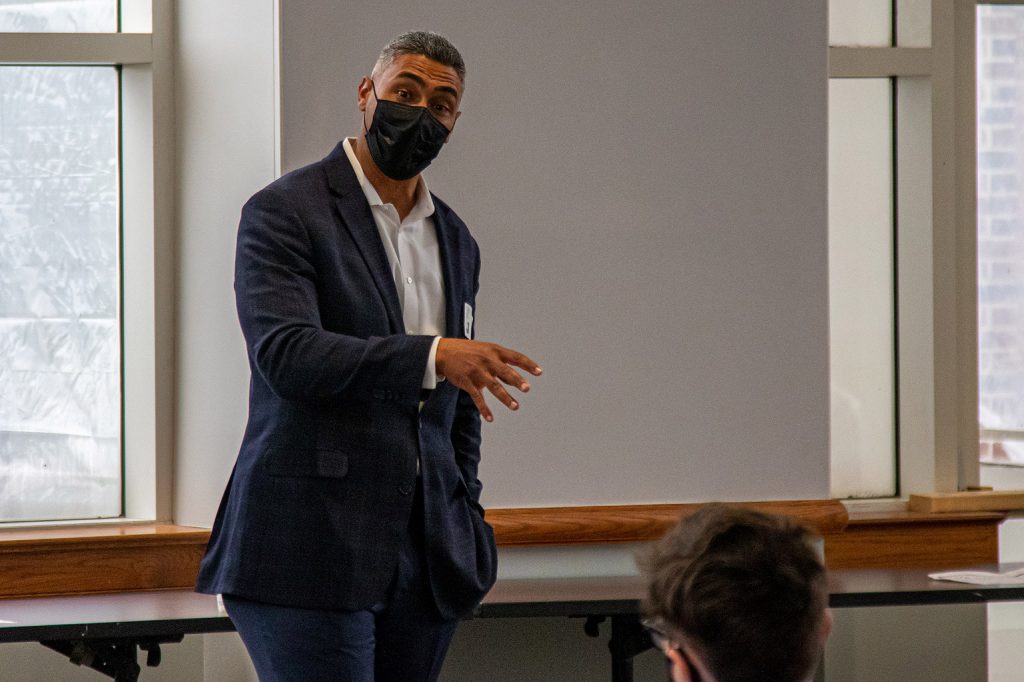 A couple of weeks later on February 22, Dook Chase '00 visited campus to speak about his time at Jesuit and his experiences as a civic and business leader in the New Orleans area. The Chase family is a legendary cornerstone of New Orleans life, in large part because of the contributions Leah Chase and her husband Dooky Chase II, who turned their Orleans Avenue sandwich shop into an iconic culinary destination:
Civil Rights Movement leaders including Dr. Martin Luther King, Jr., Mahalia Jackson, Thurgood Marshall, and James Baldwin used to meet in secret in the restaurant's upper room to strategize. In recent years, former presidents George W. Bush and Barack Obama both dined there while in town. Leah Chase passed away in June 2019, but her grandson, Edgar 'Dook' Chase IV, has maintained the family tradition at her restaurant as well as opening several places of his own in the city, notably Dook's Burgers in the new terminal at the New Orleans Airport.