Mock Trial Impresses at District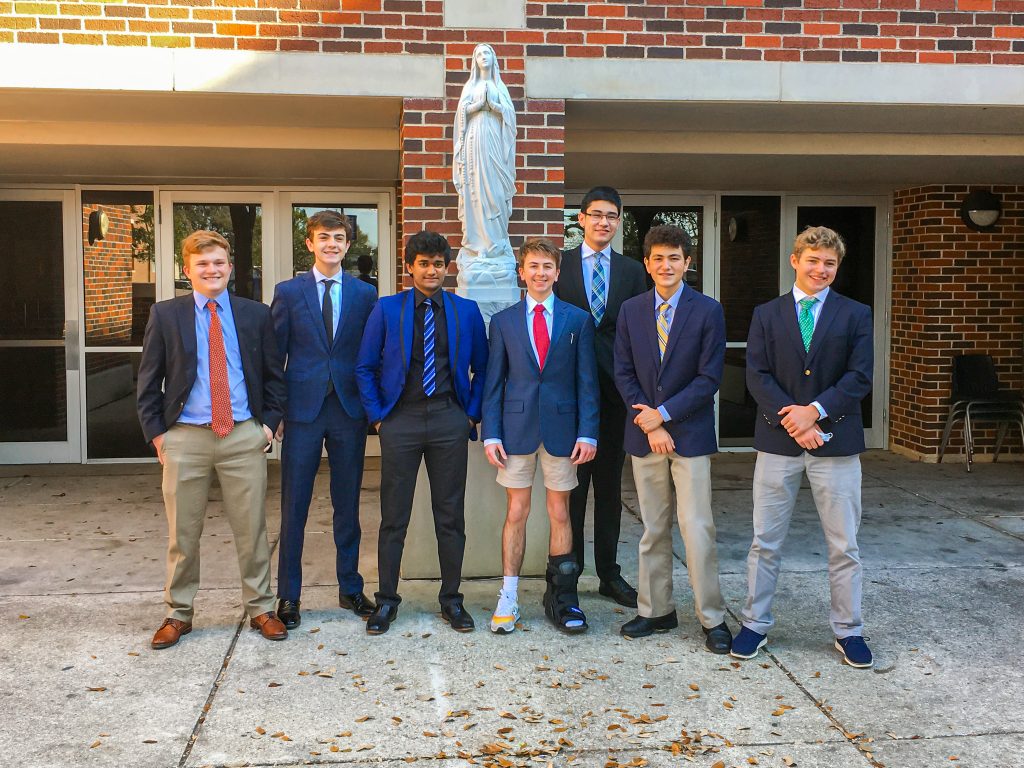 This past Saturday, two teams of Jesuit student attorneys competed in the Region 4 mock trial tournament. Usually held at the Jefferson Parish Courthouse in Gretna, this year's tournament was conducted virtually via Zoom from Jesuit classrooms. Thirteen teams participated in a mock case involving alleged negligent conduct by a zoo, whose tiger attacked and injured a teenage boy.
After two preliminary rounds, Jesuit's Team Brown made up of attorneys Dalton Haydel, Ian Mercer, and Preston Rumney, and witnesses Caleb Walsh, Ben Wombacher, Tucker Schibler, and Nish Hasula advanced to the final round, in which they defeated a team from Sacred Heart Academy. The team now moves on to the State tournament, which will take place on Saturday, March 20th.
Jesuit's Team Black of attorneys Owen Etinger, Wade Rogers, and Asher Terrell, and witnesses Daniel Lee, Ben Tran, and Christian Smith competed admirably but did not advance.
In individual awards, Wombacher was awarded the tournament's best witness for the second year in a row. In the final round, Wombacher was again named best witness, and Haydel was named best attorney.
Congratulations, Mock Trial, and good luck at State!