Jesuit Lacrosse Opens Strong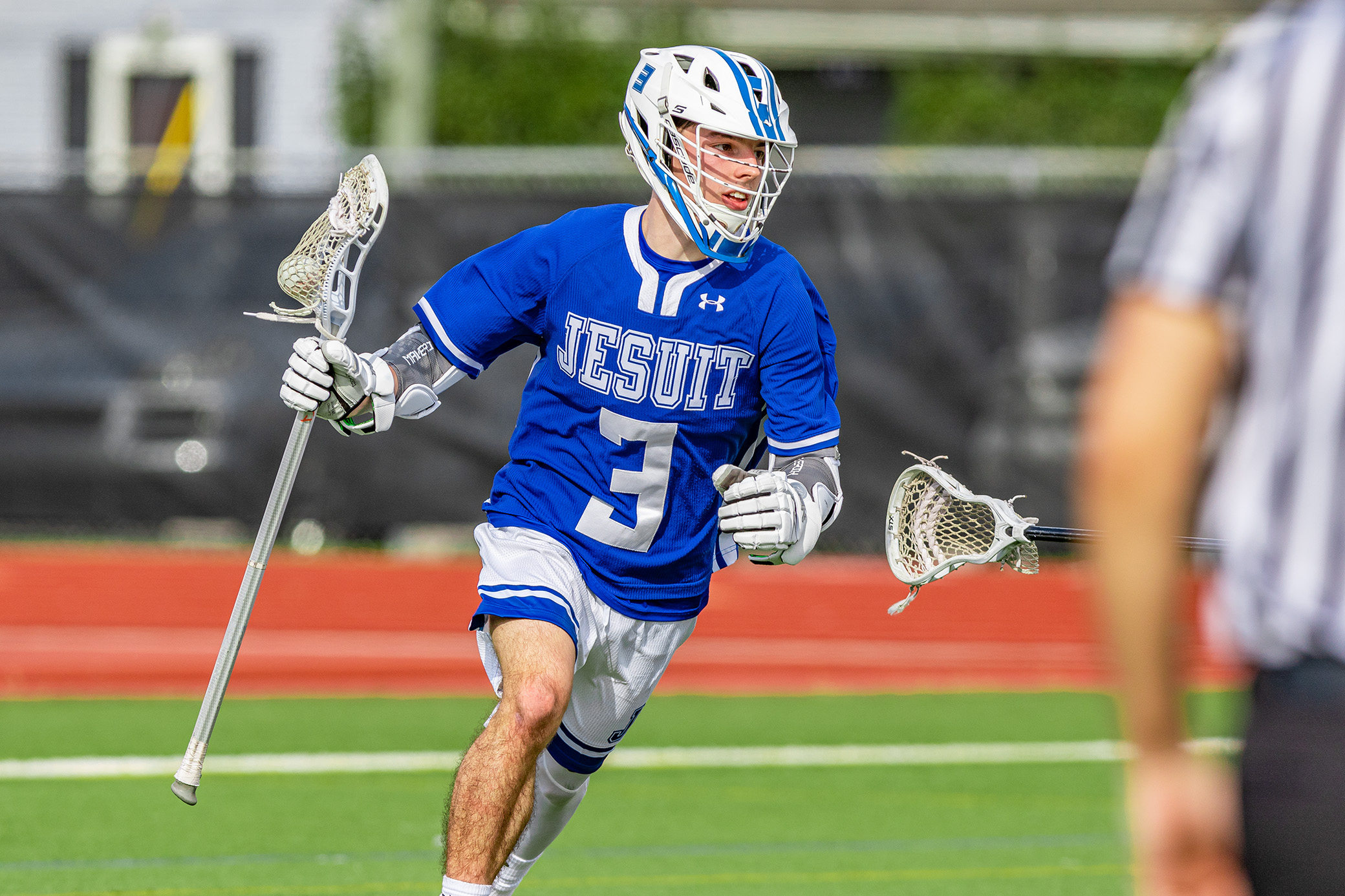 In their first game of the year against UMS Wright from Alabama, the Jesuit Lacrosse team (1–0) earned a season-opening victory with a score of 20–4 at Joe Yenni Stadium.
Senior Andrew Brown led the offensive attack with seven goals and three assists. Fellow senior Jack Unger scored five times and assisted on two other goals. Senior Evan Centola posted two goals and three assists.
Leveraging his speed and stick skills, Unger led the team in with nine ground-ball pickups. He also won six of the team's 13 faceoffs, closely trailing sophomore "Face Off Get Off" specialist (FOGO) Masen Mannina who controlled the ball seven times.
Sophomore Ethan Lago stopped eight Bulldog attempts on the Jesuit goal.
The team is coached by first-year skipper Zach Pall, who was highly recommended for the position by outgoing coach Saban Sellers and new on-campus team coordinator Roger Bacon '10. Pall, originally from Long Island, NY, spent multiple years coaching in Alabama and Florida before moving to New Orleans to take the position at Jesuit. He remains a member of the Israeli National Team, which was recently ranked #2 in Europe and #7 in the world. Pall competed in the Lacrosse World Championship.
Rounding out the coaching staff are assistants Gray Cressy (defense), Rob Hinyub (goalies/defense), and Dominic Sunseri (middies). All three won championships at Jesuit and are members of the Class of 2016.
The Jesuit lacrosse team competes in the Louisiana High School Lacrosse League, which consists of four divisions and more than 20 teams from across the state. The Blue Jays are in the South District as are Brother Martin, St. Paul's, and Newman.
Up next for the Jays is a contest with division rival St. Paul's. Faceoff at Hunter Stadium in Covington is 7 p.m.