4×800 Relayers Take State Title in Indoor Championships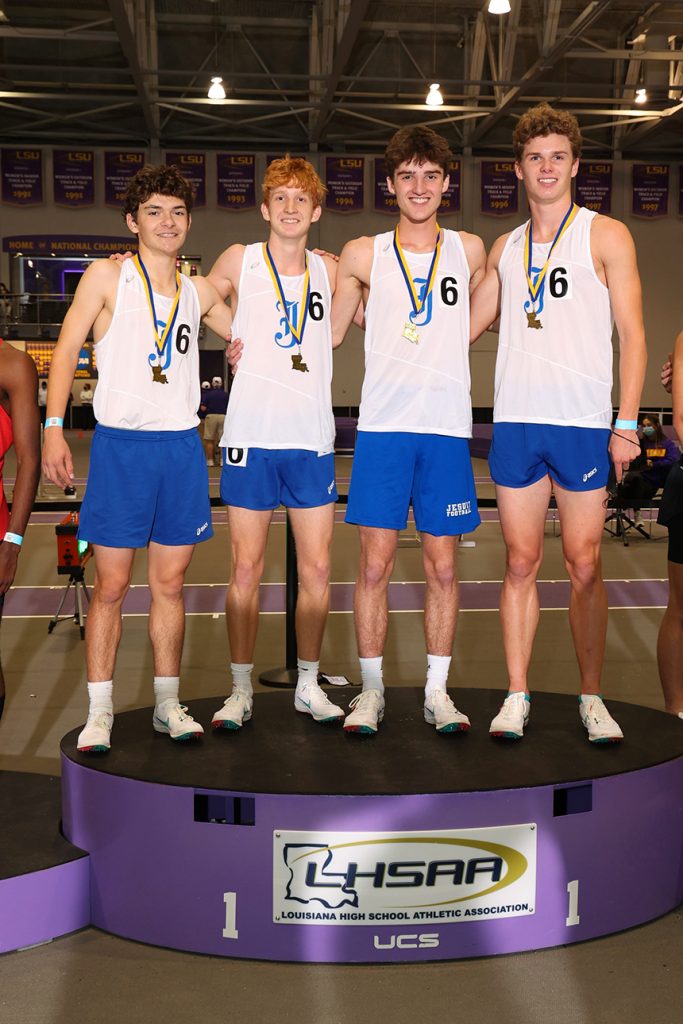 With the purple and gray striped track of LSU's Carl Maddox Fieldhouse under their feet, four Blue Jays accelerated their way to state champions in the 4×800 relay at the LHSAA Indoor Track & Field State Meet on Sat., Feb. 21.
From freshman to seniors, each grade was represented in a leg of the relay. Freshman Michael Vocke started off the block with a great split-time of 2:02.194. He then passed on the baton to sophomore Jack DesRoches who clocked a equally great time of 2:02.262. Next, junior Morgan Hebert maintained their lead against Catholic and Ruston with a steady time of 2:07.643. Senior Jack Wallace cinched the win as anchor with a split of 2:00.663, out-pacing Catholic by less than two seconds. The team took home the first-place finish with a total time of 8:11.77.
On the horizon for these Blue Jays is the outdoor track and field season which opens up this Friday, March 5, with the Patrick Ruth Memorial Relays at Joe Yenni Stadium.