Evening of Lenten Reflection Centers on the Life of Martyrs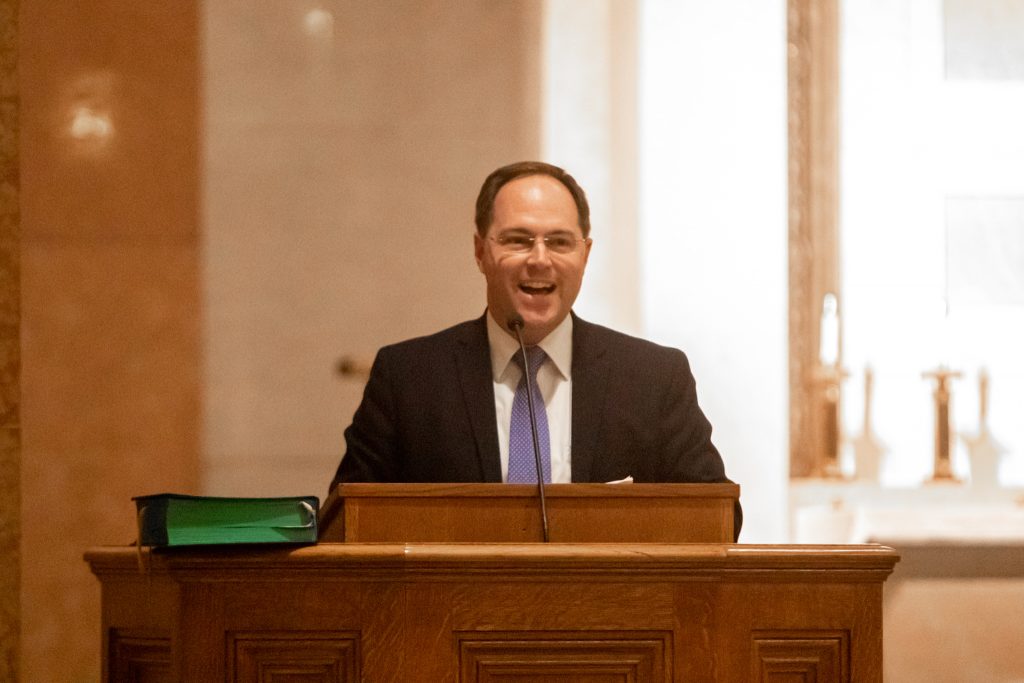 The word "martyr" is known to produce fear simply by stating the word itself. On Feb. 25, Brandon Briscoe '98 led an Evening of Lenten Reflection that dug deep into the life of some of these witnesses of Christ. This reflection proved that, while these stories can invoke fear, God provides the strength to get through.
Briscoe talked about martyrs from as far back as St. Stephen, whom tradition holds as the first martyr, to the 2010s. Through the large gap in time, one constant remained: a total reliance on God.
Briscoe also talked about people choosing martyrdom—and it choosing them. Both require a total dependence on God and grace that only He can provide. At the end of his tremendously crafted oration, Briscoe reminds everyone that Lent is a time both to reflect on these difficult ideas and also to commit to action because we are all called to be martyrs for Christ.
If you missed the Reflection, you can watch Briscoe's speech below.