Jesuit Soccer Fights Hard, Falls to St. Paul's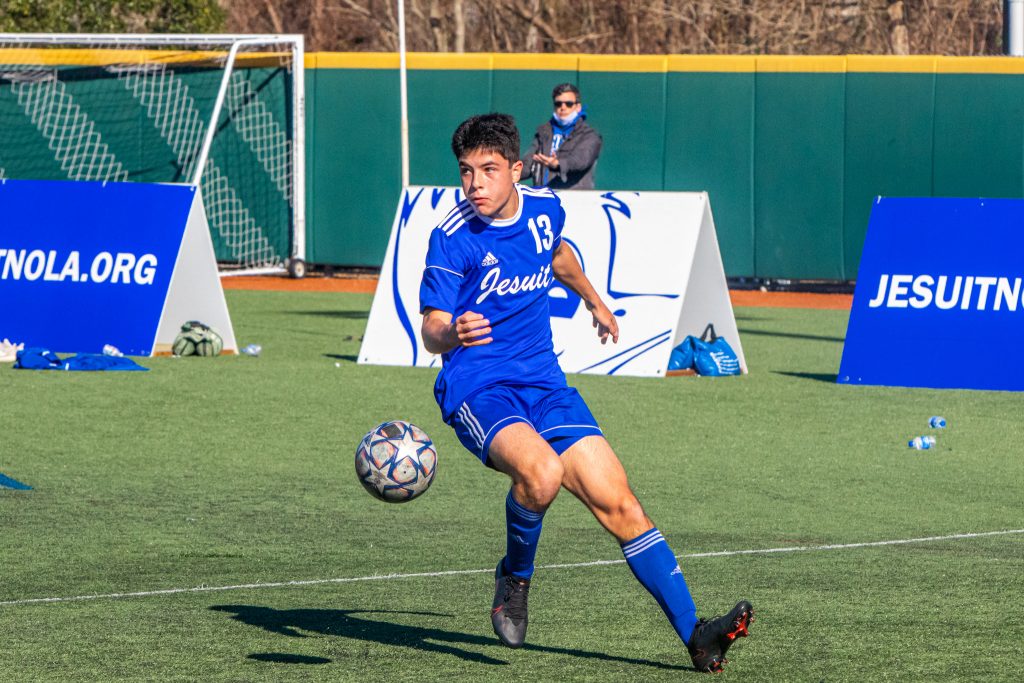 On a beautiful day for soccer at John Ryan Stadium, the Jesuit Blue Jays (18-1-1) and the St. Paul's Wolves produced another exciting soccer matchup. When the semifinal concluded, St. Paul's ended Jesuit's undefeated campaign by a score of 2-0.
The matchup started slowly as both midfields struggled to maintain possession in the attacking third. Shots were put on target, but none were good enough to give either side an edge.
Jesuit looked to take the lead shortly before half, but senior forward Trevor Reichman's header was ruled offside by the officials. The Jays would have a few more opportunities but could not find the back of the net.
The highly contested and physical game went into halftime tied with neither team gaining momentum.
St. Paul's started with the ball to begin the second half and wasted no time changing the tide of the game. After launching the ball deep, a Wolves forward found himself alone in front of goal and executed. Only minutes into the second half, St. Paul's found themselves up 1-0.
10 minutes later, Jesuit had to play with a man down, which made the deficit more daunting. Through it all, the Jays never quit. Sophomore Carter Dusang, seniors Noah Relan, Connor Caplinger, and Joe Pacaccio never stopped attacking and supplied opportunities to tie the game.
St. Paul's would tack on a late goal to end the contest. They await the winner of Catholic and C.E. Byrd to play for the state title.
Jesuit provided a season full of defensive and offensive dominance that produced an undefeated regular season. While seniors were abundant in the starting lineup, a young and talented class is ready to take the reins from this impressive and awe-inspiring team.