Jesuit Names New Head Football Coach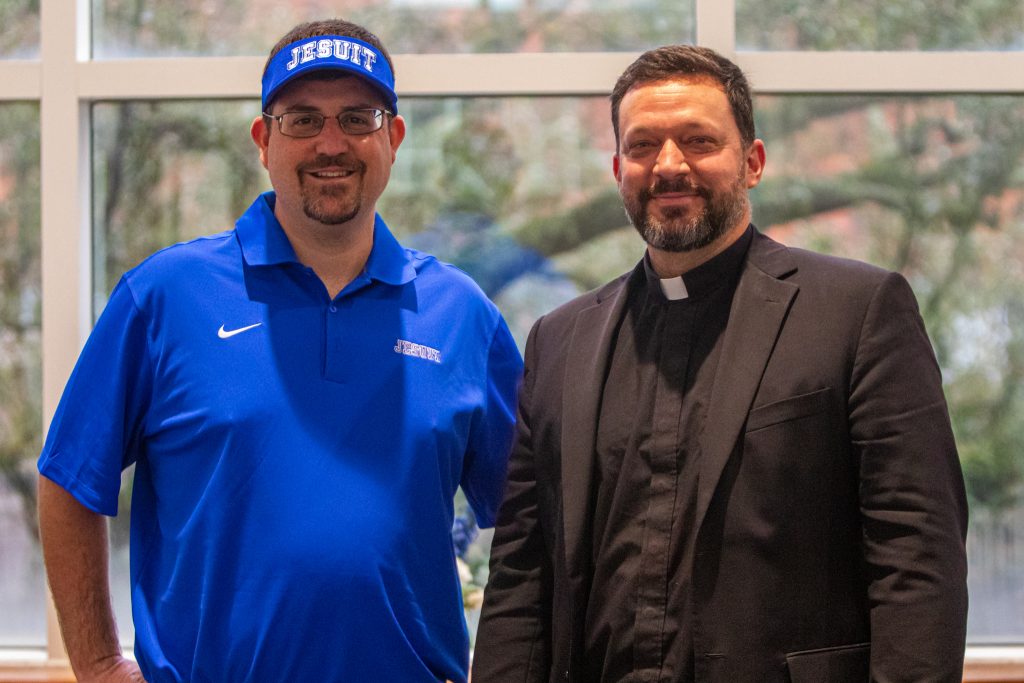 Jesuit High School has named Ryan Manale as its new head football coach beginning in the 2021 football season. Manale will also join the school's faculty and serve alongside Joseph Latino as an assistant athletic director.
After a thorough search process during which the school considered internal, local, and national candidates, the school officially named Manale to the head coaching position on February 12, 2021. Manale arrives at Carrollton & Banks from his most recent head coaching position at De La Salle High School in New Orleans, where he took over as head football coach in 2011 and where he also served as athletic director beginning in 2018.
Commenting on Manale's selection, Jesuit president Fr. John Brown, S.J., said, "Coach Manale immediately stood out because of his record of demonstrated success and his depth of understanding of what it takes to run an exceptional football program. He has an impressive dedication to the betterment and development of young men both on and off the field, and his focus on formation makes him a perfect fit for Jesuit High School."
"We are excited to have Ryan Manale on board to lead our football team into the future," said Jesuit principal Peter Kernion '90. "There is no doubt that he will be taking bold steps to take the program to the next level."
"I couldn't be more excited to be part of the formation of men of faith and men for others at Jesuit," said Manale. "I am grateful for this opportunity, and I am thankful to the search committee for trusting me to lead the Blue Jay football program. We will have a strong focus on accountability, character, and discipline to sustain success in the classroom, in the community, and on the football field." He also expressed his gratitude to the De La Salle administration, coaching staff, and community.
"I can't wait to be a part of the Jesuit family. There are many great people I know that have walked these halls," he adds.
Jesuit Athletic director David Moreau said, "I am confident that Ryan Manale will be an excellent fit here at Jesuit. He is a man of integrity and character, and I look forward to seeing the many life lessons our players will learn from him as a coach and as a mentor."
After attending Archbishop Rummel High School and earning a bachelor of science from Southern University of New Orleans, Manale served as an assistant coach for 13 years at Rummel under then head coach Jay Roth. During his 9-year tenure at De La Salle—the longest stint for any head football coach at the school—he accumulated a 79-23 overall record with appearances in 4 state championship games. His 79 wins are the most earned by any De La Salle coach in history. In district play, his record stands at an impressive 45 wins and 6 losses.
In 2017, Manale was named Louisiana Coach of the Year and, beginning in the same year, he earned the designation of All District Coach for four consecutive years.