Soccer Advances, Looks Ahead to St. Amant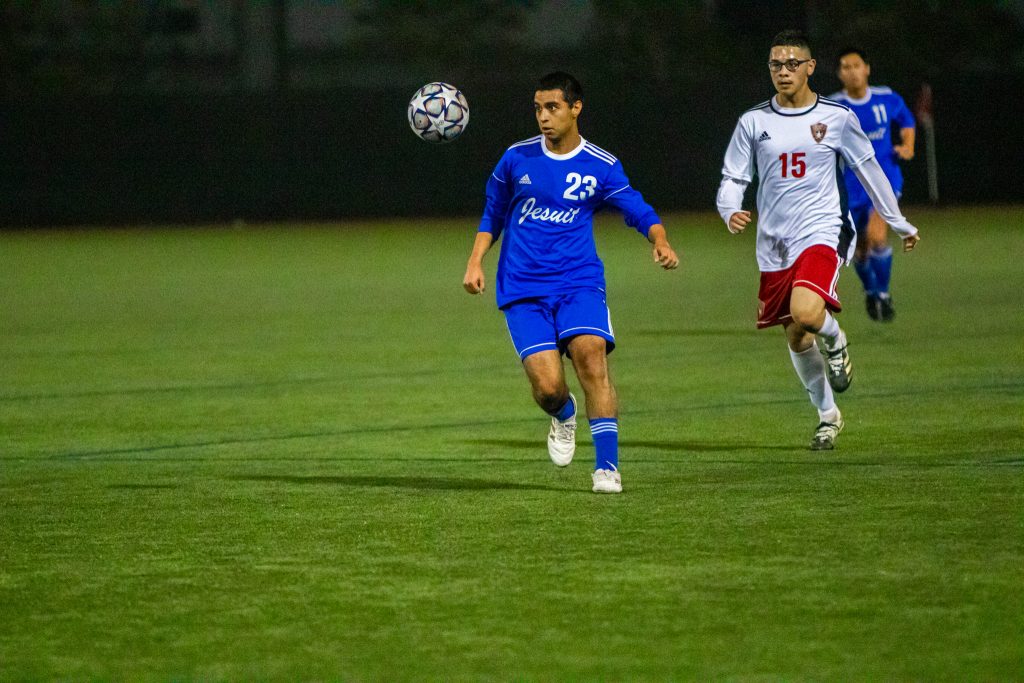 The No. 2 Jesuit Blue Jays (17-0-1) started out its state title journey with a 7-0 victory over Ruston on Feb. 4, 2021. The Blue Jays kept that same energy going in the second round and defeated No. 18 West Jefferson 6-0 at John Ryan Stadium.
On a misty and foggy night at the Ryan, Jesuit showed no signs of letting the nasty elements affect them. After 20 min had gone by, senior Trevor Reichman, with some help from seniors Colin Bruzdzinski and Noah D'Aunoy, scored a hat trick before the fog even had time to settle.
Senior Robert Colomb would throw in a header and extend the lead to 4-0 going into halftime. Jesuit was rolling and seemed to always have relaxed possession in the attacking third.
The Blue Jays did much of the same in the second half, and junior Jeremy Bertoniere took advantage of senior Noah Relan's cross to put one in the back of the net. Bertoniere was not done as he scored a tap-in to give the game its final score of 6-0.
Jesuit remains undefeated and has not allowed a goal in playoff play through two matches. If the solid possession and finishing continues, one can expect more results like these.
Jesuit will host No. 7 St. Amant in the state quarterfinals at John Ryan Stadium on Sunday, Feb. 14, 2021, starting at 3 p.m.