One Down, Jesuit Soccer Wins Playoff Opener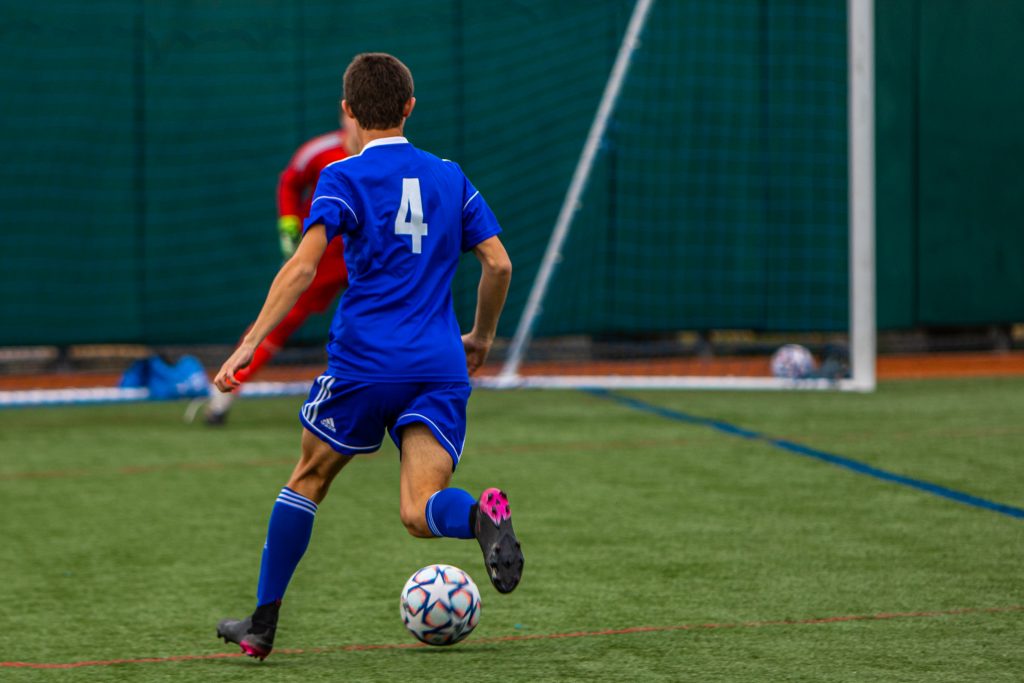 In anticipation of rain for Friday in New Orleans, Jesuit (16-0-1) played the opening round of the LHSAA playoffs against the Ruston Bearcats at John Ryan Stadium on Thursday, Feb. 4. Seven minutes into the contest, Jesuit produced two goals and never relented momentum as the Blue Jays went on to win 7-0.
Ruston started with the ball and quickly gave it away to the Blue Jay midfield, and the Bearcats never seemed to hold possession for the rest of the afternoon due to the suffocating defense on both sides of the field by Jesuit.
After the quick turnover, Jesuit started to build up its attacking play by masterfully passing the ball around the box until a cross came in that was met by senior forward Trevor Reichman's head and ended up in the back of the net.
The score would not stay 1-0 for long. Senior defender Max Hanemann sent a powerful strike that was deflected off the keeper and finished by senior forward Connor Caplinger.
Throw in an open-goal finish by senior Noah Relan and a tremendous run and score by sophomore Carter Dusang, the Jays were up 4-0 going into halftime and showed no signs of slowing down.
Coming out of the half, senior forward Robert Colomb used his physical prowess to his advantage and scored with two Ruston defenders draped all over him. Senior Marshall Ruckman decided to get in on the scoring frenzy with a deflection goal of his own to add to his season total.
Lastly, senior goalie Finn Holmes expertly slotted a penalty kick in the bottom corner to bring the lead to seven.
Seniors Chris Schmidt, Ben Bogart, and Joe Pacaccio kept possession that allowed the forwards to make angling runs and stay in the attacking third. Senior defenders Noah D'Aunoy and Jacob Merritt punched in and produced their typical dominant defending.
Next, Jesuit awaits the winner of West Jefferson and Airline in the Regional round of the LHSAA playoffs.