Jesuit Soccer Wins on Senior Day, Clinches Undefeated Regular Season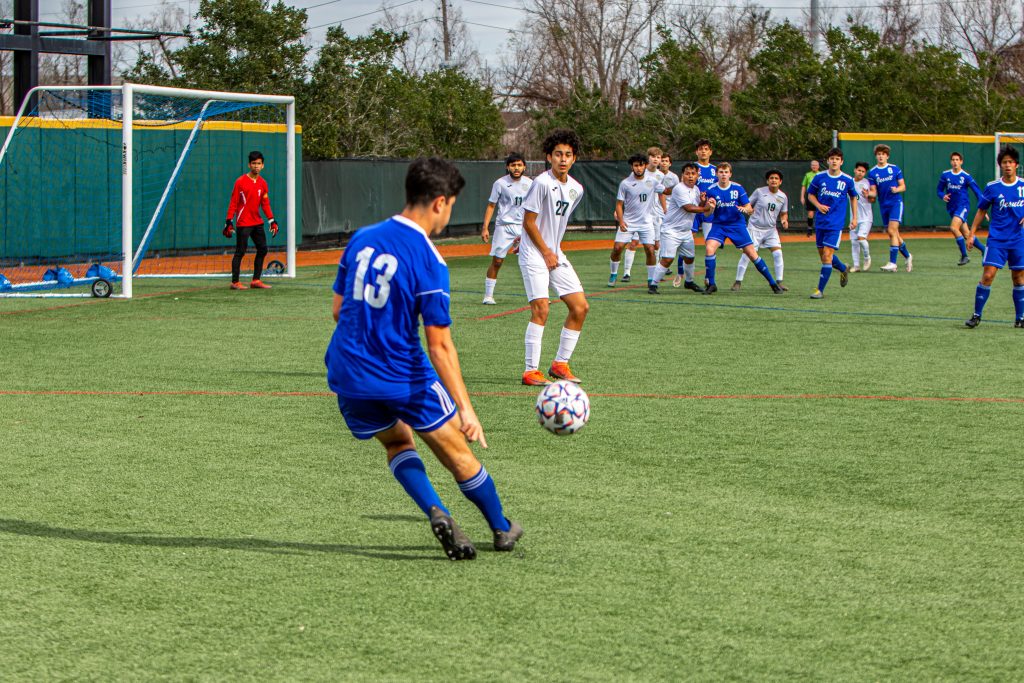 While Jesuit (15-0-1, 5-0) did not play all of its intended games due to COVID-19 cancellations, the Blue Jays have officially ended their 2020 regular season campaign unbeaten after defeating Grace King 3-1 at John Ryan Stadium.
Jesuit kept possession for most of the first half, but could not find the back of the net for the first 20 minutes. After the slow start, the Blue and White pressure became too much for the Fighting Irish.
Senior defender Noah Relan, who played a tremendous game by keeping possession and providing crosses in the attacking third, sprinted up the left side, made a man miss, and produced a textbook assist to senior Marshall Ruckman, who provided a clinical finish. Jesuit would not keep the lead for long.
The Grace King goalkeeper kicked the ball after a save, and the Jesuit defense misplayed the high bounce and let a Fighting Irish forward slip in behind and even the score 1-1.
The Jays would have the last say before half as senior Joe Pacaccio put in a cross from the left side that found the top corner with less than two minutes to go in the half.
The Jesuit defense would dominate the second half and rarely allow possession in their own half. This aggressive style translated to another goal from Ruckman off another cross to put the game out of reach.
Senior forwards Robert Colomb and Connor Caplinger provided pace and physicality up top, and senior defender Chris Valdin kept possession and delivered crosses in the attacking third.
Jesuit will move on to the first round of the LHSAA playoffs starting at 4 p.m. on Thursday, Feb. 4, 2021 at John Ryan Stadium.