Blue Jay Basketball is Back
By Michael Paul Fine '22, Editor in Chief
The Jesuit basketball team is underway in the Birdcage with a strong start to the season. The Jays currently hold a record of 13-5 with key victories over St. Paul's, East Jefferson, Terrebonne, Bonnabel, and Central Lafourche.
The team plays together and as a unit. Although the season is early, the Jays display awesome chemistry with great communication on the defensive side of the ball. The players focus on valuing the basketball and limiting turnovers on offense as well as being extremely active and aggressive on defense.
Individually, the Jays are led offensively with a whole team effort, but, so far, some standout players have been Matthew Knight '22 and Patrick Lavie '21. Both Knight and Lavie have had thirty-point performances this season. Defensively, the Jays are led by terrific on ball defense by Christopher Gillen '21 and strong rim protection by Porter Lichtl '21 and Josh Washington '23. Against St. Paul's both Lichtl and Gillen had seven steals.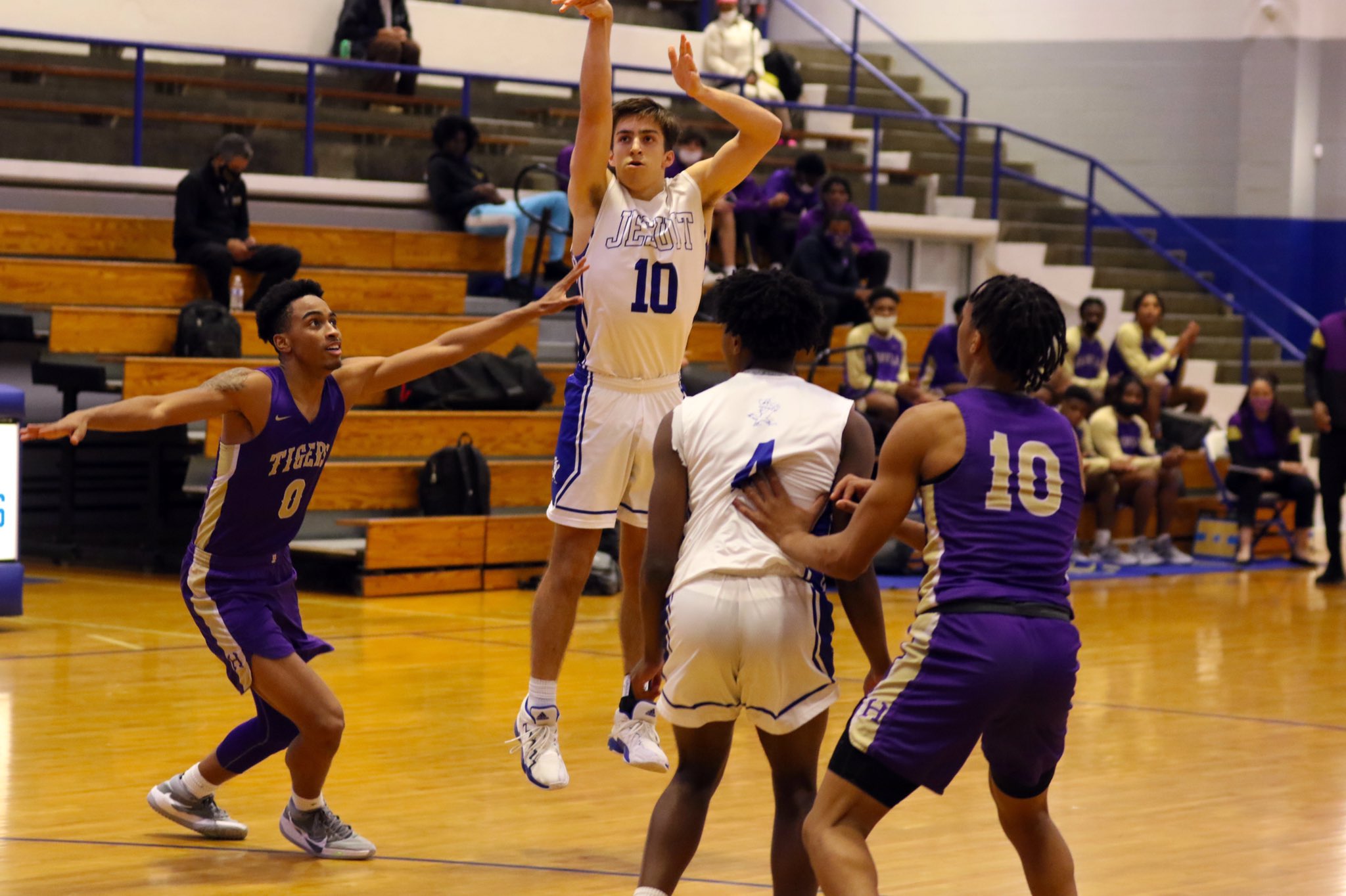 Furthermore, the Jays are a young team with significant minutes from Sophomores Jack Lo and Josh Washington. Lo provides terrific 3-point shooting, and Washington is an athletic big man with tenacity on the boards. Lo and Washington also provide excitement for fans with buzzer-beaters and double-doubles respectively.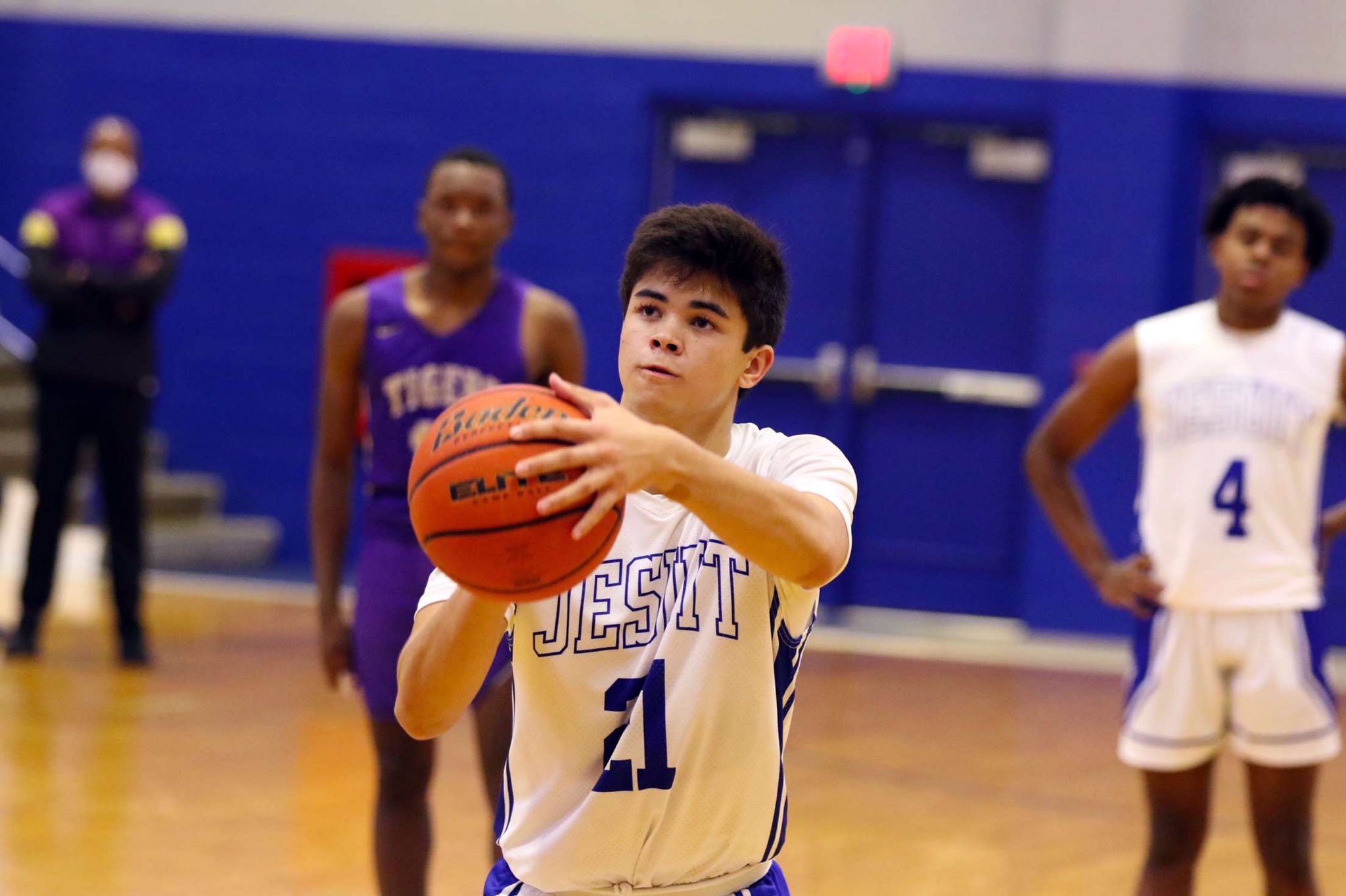 Also, the Jays have great depth and production from the bench. Malcolm Baldwin '21, Michael Britsch '22, William Pouyadou '22, Alex Lissarrague '21, and William Good '23 give this team needed energy during the game.
After having a conversation with junior guard Matthew Knight, he believes that "the team has come together nicely this season. Almost everyone on the team played together last year, which helped us already have great chemistry."
When asked about the struggles from COVID-19, he states: "Having limited fans at games makes a difference on the energy at our games. Another struggle is that the team has had games cancelled due to positive cases on other teams which is something we've never experienced before."
Finally, I asked Matthew his thoughts on the rest of the season. He argues, "We firmly believe we can win state this year. Our team is extremely talented, and I think people will enjoy watching our journey."
As Matthew said, this team has great potential with a phenomenal start to the season so far. The next challenge and competition starts January 4th at Brother Martin, which marks the beginning of district play. All students and fans are encouraged to attend and to support the team.