Join Us in Prayer for Sharon Hewlett and Family
UPDATE
The wake and funeral for Sharon Hewlett has been scheduled on Jesuit's campus for next week. You can read Mrs. Hewlett's obituary here or read further details about her time at Jesuit below.
You can view a livestream of the Mass on Jesuit's YouTube Channel or by clicking here.
Wednesday, December 30
Chapel of the North American Martyrs
Wake: 10 a.m. – Noon
Mass: Noon
---
Jesuit teacher and Information Technology Director Sharon Hewlett passed away on Tuesday, December 22. Please join the Jesuit community and her family in mourning and prayer.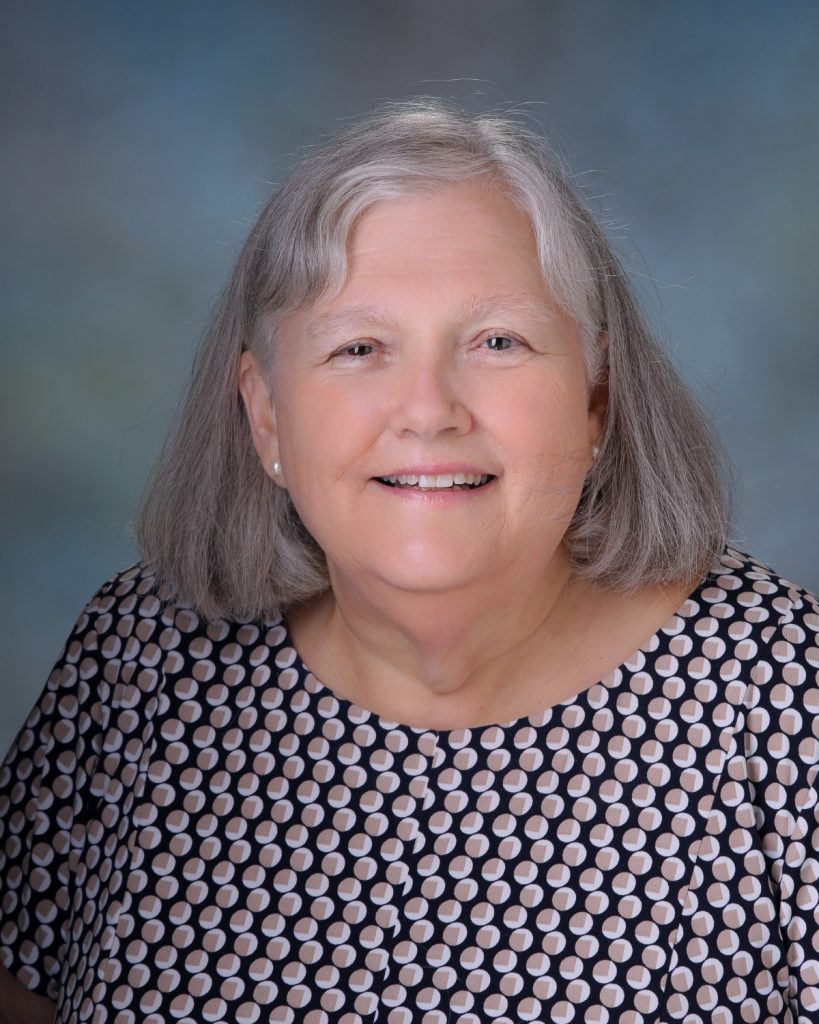 The mother of Patrick Hewlett '02, Dr. Michelle Hewlett Sanchez, and Linda Hewlett and sister of William Steen '68, Mrs. Hewlett began her tenure at Jesuit over 20 years ago in 1998. She started her time as a teacher at Jesuit in both the Math Department (teaching Pre-Algebra, Algebra 1, Geometry) and Computer Studies Department (teaching Computer Literacy, Computer Applications, Computer Science 1 and 2).
As technology at Jesuit expanded, Mrs. Hewlett was soon called upon to commit all of her classroom time to the Computer Studies Department, which she went on to chair for 17 years.
Over the course of those years—which were marked by some of our society's greatest technological shifts—she helped guide Jesuit into the 21st century while continuing to serve as a teacher for countless Blue Jays.
Mrs. Hewlett was well-known for her patient willingness to assist students and faculty alike with technology problems of any scale. From lost files to forgotten passwords to finding technological solutions to the problems posed by hybrid learning, she was known by many to be a lifeline of support. At a strategic level, she was responsible for helping various departments modernize their approaches to instruction and their various large-scale projects such as the annual English 4 research paper.
Outside of conducting the day-to-day maintenance that makes 21st century learning possible, Mrs. Hewlett touched countless aspects of school life from various iterations of the school's website to the Robotics Club (for which she helped secure grant funding) during her long term in the Information Technology department. At various times, she was the moderator of the Programming Club and Academic Games, and she could often be seen at co-curricular events such as Mu Alpha Theta conventions.
In the aftermath of Hurricane Katrina, Mrs. Hewlett took the lead on handling Jesuit's federal grants, overseeing the replacement all items lost to flooding. This put her in charge of ordering everything from power tools to a tractor in addition to her normal logistical responsibilities of managing over 500 computers, all of the schools cameras, and classroom A/V equipment.
She and her husband Ray were longtime and dedicated volunteers at many major Jesuit events including the annual Celebration Gala & Auction and the Blue Jay Bazaar.