Students Enjoy Week of Christmas Events
By Michael Paul Fine '22, Editor-in-Chief
Photography by Aloka Fernando '23
Before students enjoyed an extended break for Christmas, members of the Student Council E-board made sure all students were in the Christmas spirit.
The Student Council organized their annual week of Christmas festivities. Although all events followed COVID-19 protocols, students were able to participate in activities throughout the week such as Christmas caroling or decorating the Christmas tree.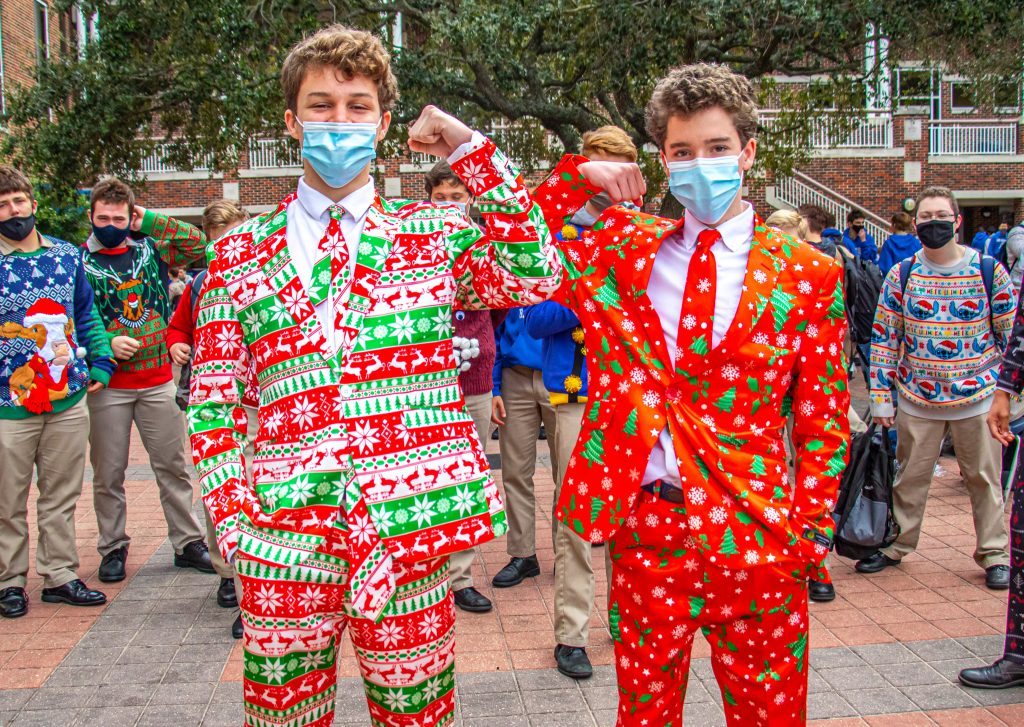 Starting on Tuesday, December 8th, student council members led Christmas caroling in the commons, and Santa's elves safely distributed cookies to all students.
The festivities continued on Wednesday with decorating of the school's Christmas tree. Homerooms were allowed to decorate their own ornaments and place any other decorations on the tree. Moreover, students received another day of treats with the distribution of candy canes.
On Thursday, one of Santa's reindeer came to Jesuit. Students were able to take a ride on Rudolph and hold on as long as possible.
Lastly, on Friday, all students were able to wear their ugly Christmas sweaters and participate in the annual Ugly Christmas Sweater Contest. Santa also came to Jesuit and took pictures with students.
Furthermore, not only were students filled with Christmas spirit, but the halls of Jesuit were also decorated for the Christmas season. Red, Green, and blue lights hung from the first floor hallway, and homerooms decorated their doors with wrapping paper and Christmas themed displays.
The week of Christmas events was a great success, and Student Council and The Blue Jay newspaper wish every student and their family a blessed Christmas and Happy New Year.