Poetry Corner: 'Magi in Three'
By Austin Hebert '22, Arts Editor
+
Hark! The sky brightens!
Fellow gazers come and see
foretold majesty.
+
The king Melchior,
Arabian gold with him
shining yellow bright.
+
Next Gaspar green clad,
the frankincense does he bring
to honor the king.
+
Final Balthazar,
with myrrh to scent and to smell.
The legend says so.
+
They gathered to ride
following the star most bright,
in search of the babe.
+
King of kings he is,
in inn lying in manger,
full, others dismissed.
+
Delayed by Herod
nor deceived by ill-wishes
being warned in dream.
+
Nor far desir'd place
destination having reached
where God rests in hay.
+
Messiah, he is!
The alpha and omega
Son of God, the Christ!
+
Bearing gifts to thee,
now nativity complete
are magi in three.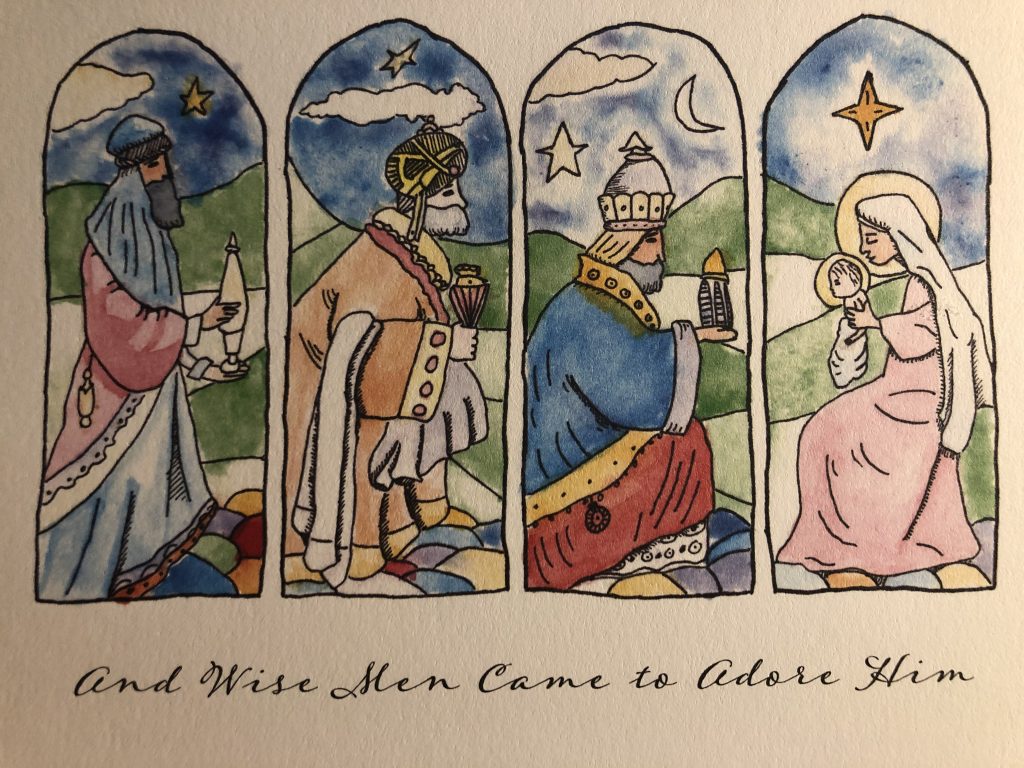 The Blue Jay arts editor Austin Hebert '22 wrote this poem for Jesuit High School's 2020 Christmas card, featuring this cover image by Mason Wulff '21, who also designed the new blue jay image for the newspaper's redesigned banner this semester.