New Teacher Feature: Ms. Kendall Gibson
By Aidan Wang '25, Media Editor
Ms. Gibson submitted the following responses to The Blue Jay's new teacher questions.
1. When the opportunity came up to possibly teach at Jesuit, I knew that I couldn't say no. On a practical level, I knew that it would be much more stable than my most recent job, but there were two things in particular that I was most excited about. First of all, I was excited to move to New Orleans. It's a special city unlike any other, and I was thrilled to move here instead of merely visiting. Second of all, I went to an all girls college preparatory school back in Tennessee, and I know that going to school there changed my life. I wouldn't be where I am now without such an incredible education. I wanted to teach at a school like that and hopefully have a positive impact on my students' lives.

2. Spring and summer of this year I taught at River Parishes Community College. Before that, I taught at Louisiana State University for four years, Wichita State University for five years, and at Florida State University for two years while I was in graduate school.

3. I received both my bachelor's and master's degrees from Florida State University in Tallahassee, FL. I graduated Magna Cum Laude with a BA in Spanish with minors in theater, biology, and religion. My MA is in Spanish with a focus in Spanish Literature.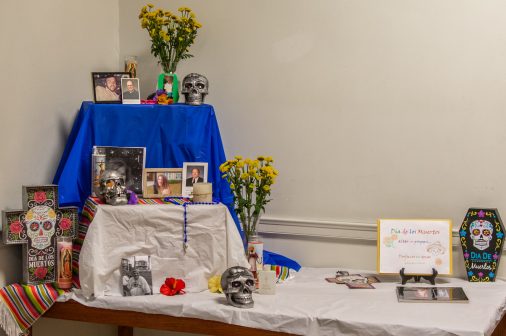 4. I'm a performer at heart. I love acting and singing, and whenever I have the time to do theater, I try to make it happen. I also currently do voice acting for an Agatha Christie-style murder mystery podcast. I love to travel and can't wait for the pandemic to end so I can get back to seeing the world. I love going to concerts (my fiancé and I met at one!) and any sort of sporting event. I also have two dogs, and one of my big dreams is to one day have a big piece of land so I can rescue animals and take care of them.

5. One thing I like to tell my students is that I learned Spanish at school just like they're doing right now. I don't come from a Spanish-speaking family and I never studied abroad. I started Spanish classes in 8th grade, and I simply never stopped.