New Teacher Feature: Mr. Nicholas Nguyen
By Aidan Wang '25, Media Editor
Why did you choose to work at Jesuit?
I chose to work at Jesuit High School because I want to empower these young students here to become men of God. Although I attended Holy Cross High School only during my freshman year, I understood what it was like being a man for others and treating others with respect, and my past experience guided through my life journey being here at Jesuit in empowering others. I believe that God has gifted every student at Jesuit to serve and make an impact for others around them. In my position as a Health and Wellness Counselor, I seek students who are potentially at high-risk with substance abuse or alcohol. My goal is to educate young men in making healthy choices, providing them the support that they need and deserve, and ensure their safety and keep them on the right track to graduate and succeed here and outside of Jesuit High School.
2. Where did you previously work?
Before I worked at Jesuit, I was a substitute teacher at Our Lady of Prompt Succor School from 2018 to 2020. Currently aside from working at Jesuit, I work as a part-time counselor at a small counseling practice called the Gathering at Arabi, Louisiana where I counsel clients from ages 6-18 years either in-person or virtually.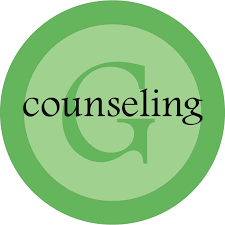 3. Where did you go to school and what degree(s) you received?
I have received my undergraduate degree in Psychology at the University of New Orleans, and received my Master's degree in School Counseling at the University of Holy Cross.
4. What are your passions, hobbies, interests; what do you like to do in your free time?
As mentioned previously, I have a passion for empowering others to push their true potentials academically, mentally and spiritually because I believe that every student can make a huge difference in making Jesuit a better place. Regarding hobbies, I enjoy fiddling with apps to make extra money as well as jogging in my neighborhood and park to keep my fitness going. At home, I enjoy spending time with my family and dog. As interest and free time, I like playing video games to keep myself occupied either with my younger brother or friends. Spiritually, I do brief meditation and prayer to reflect on my day to see the blessings that God has shown me throughout the day, and I look forward to the next day to see how I can improve in being a better counselor and person.
5. Anything else you would like to mention.
For me coming into the first year at Jesuit High School, I am very blessed to be in this position with my fellow co-workers and students. Everyone here has been very loving to ensure that I feel supported, and I want to return the favor. I have always heard good things about Jesuit High School as long as I can remember, and I fully understand why it has consistently been an astounding and prestigious school ever since. Lastly, I do understand that the students' academics are important, and we are in an unprecedented time with the COVID-19 pandemic, but I want to ensure that the students here are well and safe. Therefore, the well-being for everyone in the school is the priority.
CORRECTION: In the December 2020 Covid-19 print issue of The Blue Jay, Volume 93, No. 1, it was incorrectly reported that Nick Nguyen attended St. Paul rather than Holy Cross.