Two-Student Athletes Commit to College Programs
Two Blue Jays will be taking their talents to the collegiate level as seniors Phillip Endom and Collin Loupe signed their commitments on Nov. 18, 2020 in St. Ignatius Hall.
"To be at this point where you are today," Jesuit Athletic Director Dave Moreau said during the signing ceremony, "A couple of things have to be in place: God-given talent and skills, sound guidance and tutelage from your parents, family, coaches, and teachers; and drive, effort, competitiveness, and a teachable spirit in developing not only skills, but a set of standards and values. Be grateful for the opportunity that has been presented to you."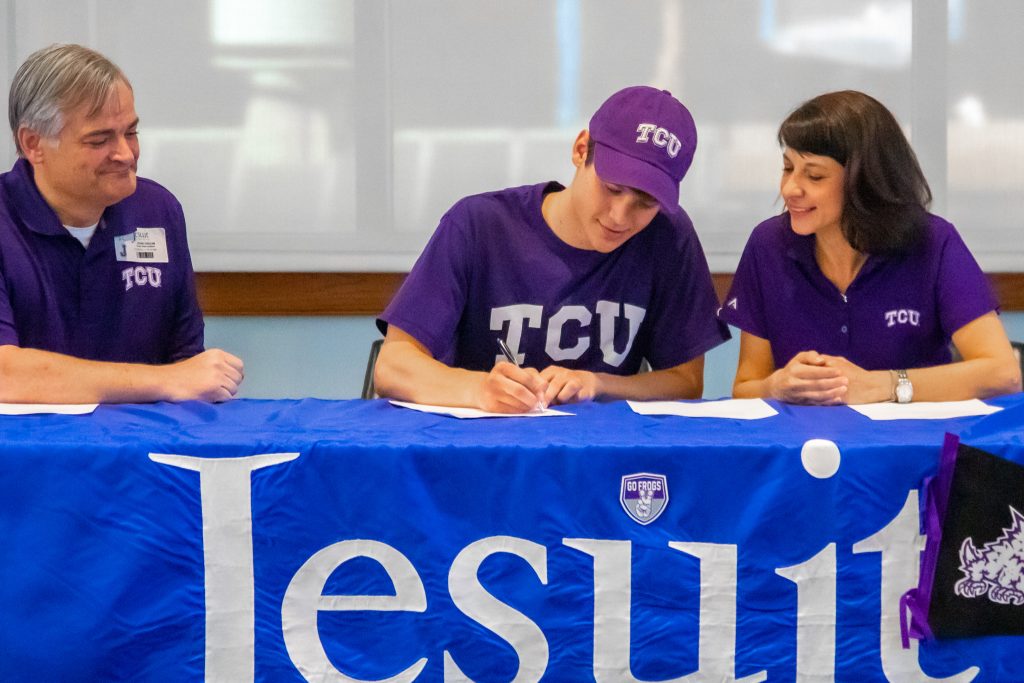 Endom will be moving to Fort Worth, Texas, to swim for Texas Christian University. Swimming head coach Bret Hanemann could not be prouder of his achievements in and out of the pool.
"Phillip has been dedicated since day one," Hanemann said. "If I had 40 kids like him, I could coach well into my 80s. I could not be prouder and cannot wait to see what you do at TCU."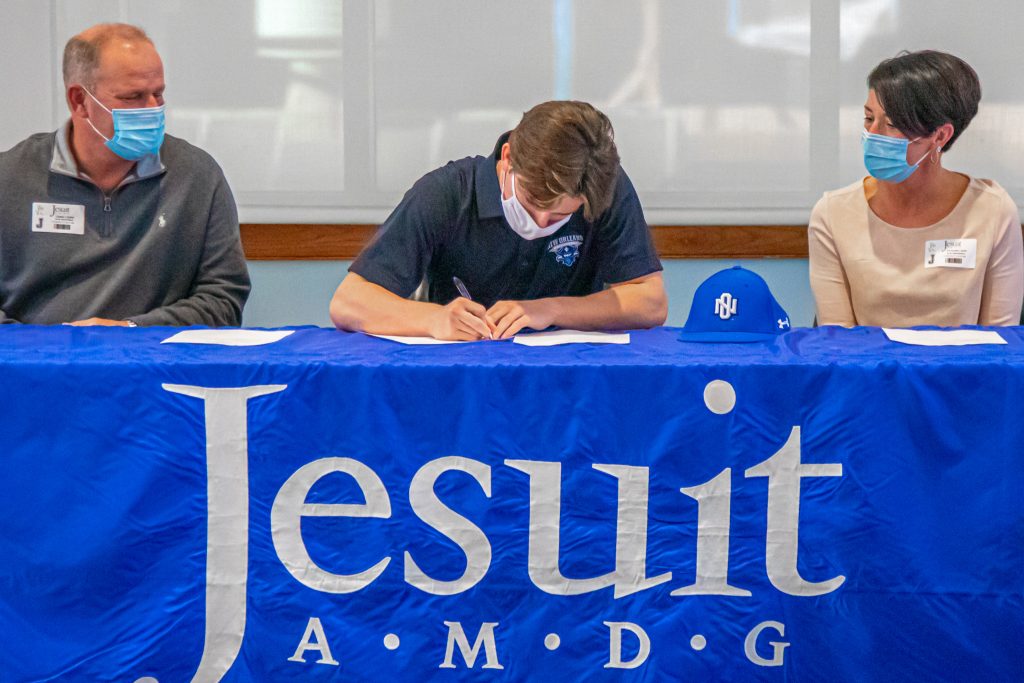 Loupe will be staying closer to home to chase his dream. He will go from being a Jay to a Privateer at the University of New Orleans. Baseball head coach Kenneth Goodlett is looking forward to having Loupe for one more Spring and knows how hard he has worked throughout his career.
"Collin never misses a practice or an opportunity to work on his game, and it shows in his play," coach Goodlett said. "In his junior year, Collin had the 2nd highest battling average on the team and led the team in stolen bases. We are looking forward to his senior year as he will contribute greatly to our program."
Congratulations to both of these future collegiate athletes for their previous achievements and future successes.