Jays Get Back On Winning Track Against Shaw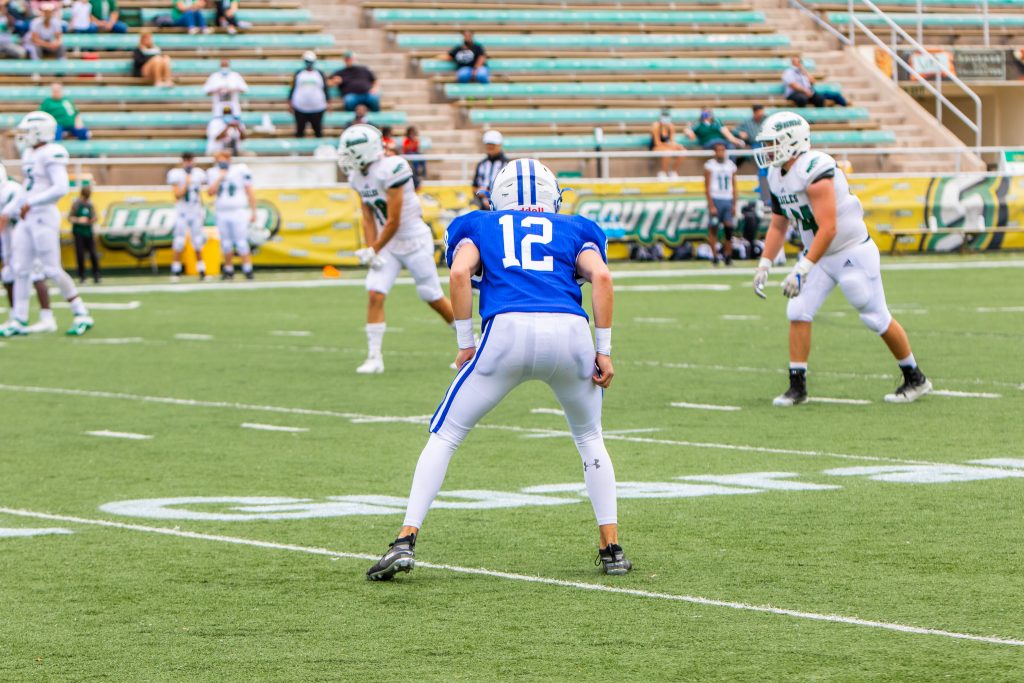 After back to back losses, Jesuit (3-3) battled and prevailed against the Shaw Eagles (1-3) by a score of 23-13 in Strawberry Stadium.
While the Jays ended up with the victory, the offense started uncharacteristically slow. Senior Luke LaForge started the first drive and threw an interception deep in Jesuit territory that gave Shaw a prime opportunity to take an early lead.
The resilient Jays defense would not give the Eagles any room to operate. With its back against the end zone, the Jesuit defense forced a fumble and recovered to stop the Eagle advance. This drive foreshadowed the rest of the contest as the defense would force two more turnovers and apply pressure throughout.
Once the Jesuit offense got the ball back, junior Jack Larriviere led an impressive drive down the field capping it off with a hard-nose run for a touchdown to give the Jays a lead that they would never relinquish.
Sophomore Aiden Corbello added a field goal to give Jesuit a 10-0 lead. Shaw wasted no time after getting the ball back and threw a long touchdown down the right side to cut their deficit to 3.
Shaw left just enough time for the Jesuit's offense to operate before the half. Larriviere took the chance and literally ran with it. By mixing in his arm and legs, he led another successful drive by adding his second rushing touchdown to extend the lead to 17-7 with 1 minute and 42 seconds left in the half.
Just before the half, senior Hayden Morris came up with one of his two interceptions on a deep throw that gave the Jays a chance to increase the lead and momentum. Corbello delivered again and put the Jays up by 13 going into halftime.
Shaw would find another path to the end zone, but stellar defense and Corbello's three field goals kept Jesuit just out of reach of the Eagles.
Larriviere's legs were the key to the offense as the junior supplied two rushing scores. LaForge and Larriviere combined for 124 yards rushing and 119 yards passing.
Senior running back Jalen Williams added tough yards between the tackles and blocked for both quarterbacks throughout the afternoon.
The Jays will look to stay on the winning track against Hahnville on Friday, November 13, 2020 at 7 p.m. in Tad Gormley Stadium.
[Not a valid template]