Blue Jay Earns Eagle Scout Rank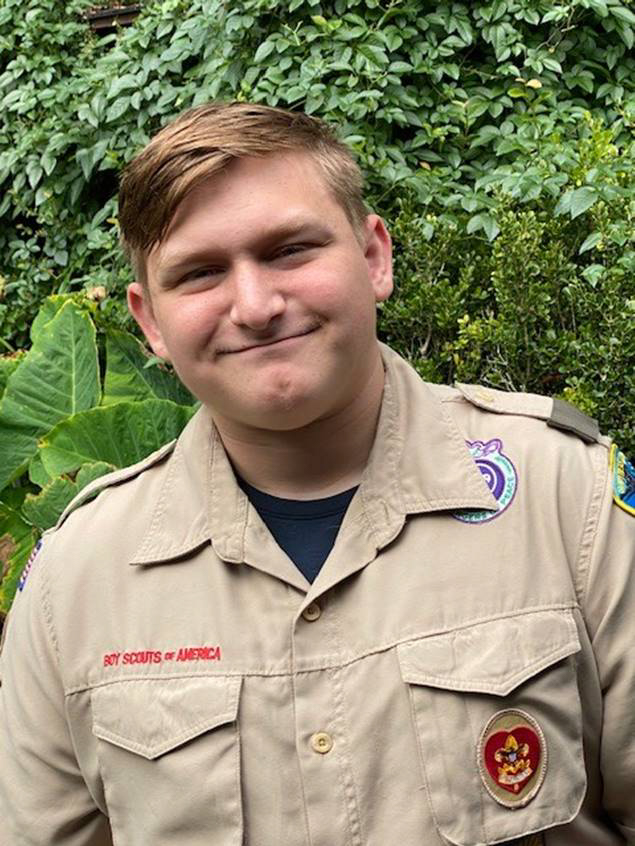 All the way from Troop 217 in Harvey, junior Anthony Veillon has earned the esteemed rank of Eagle Scout.
Service work performed while working toward the rank of Eagle Scout allowed this Blue Jay to put into practice Jesuit's motto of being "Men for Others" in the larger community.
His project was at The Acorn Farm, an organization that he found through Jesuit, which is an urban community garden located in the lower ninth ward. His main project was to create/build a Climate Victory Garden and clean up, organize, and direct volunteers to refurbish the rest of the farm.
Veillon's assistance was invaluable and can be read about in further detail on Recovery Gardens for Vulnerable Communities.
Jesuit could not prouder of Veillon for his efforts to help those in need and serve as an example for future generations of Jays and Eagle Scouts.
---
The Eagle Scout award is a performance-based achievement earned by members of the Boy Scouts of America. To earn the Eagle Scout rank, the highest advancement rank in Scouting, a Boy Scout must fulfill requirements in the areas of leadership, service, and outdoor skills. Although many options are available to demonstrate proficiency in these areas, a number of specific skills are required to advance through the ranks. From 1912 to 2019, over 2.5 million Scouts — just four percent of all Boy Scouts — have earned the rank. Famous Eagle Scouts include Neil Armstrong, Bill Gates, and Steven Spielberg, among others.