Jays with a Strong Start to the Football Season
By Patrick Dowd '23, Sports Editor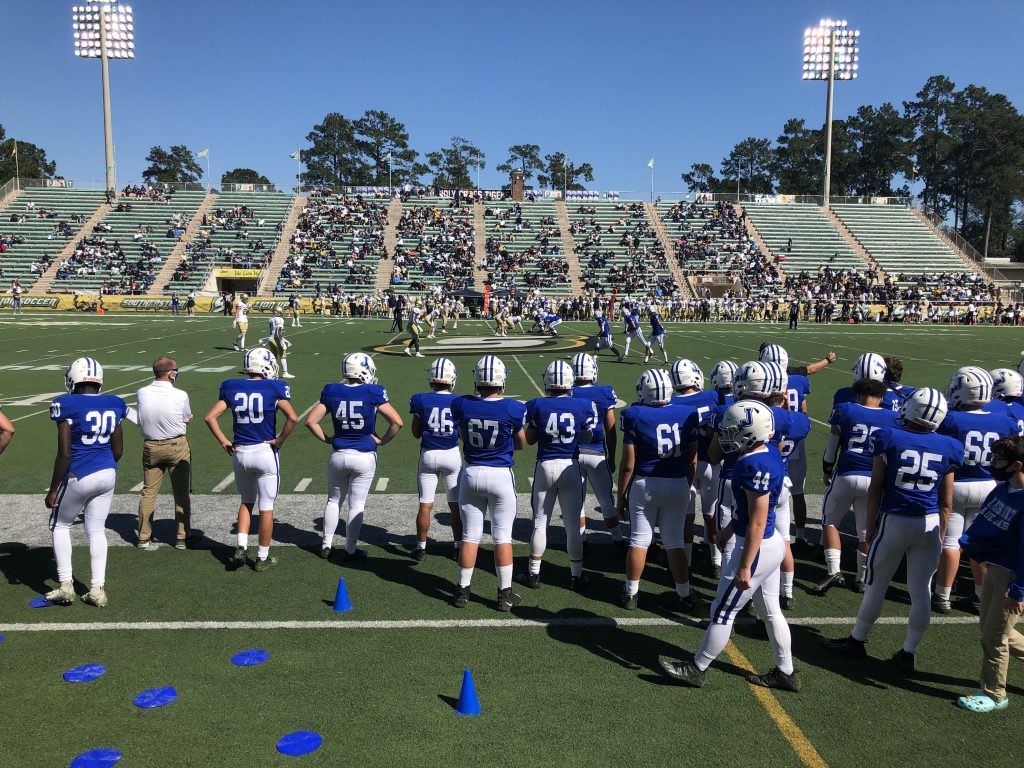 The Blue Jays opened their season against Helen Cox at Hoss Memstas Stadium in a stellar fashion, defeating Helen Cox 45-6. The Jays were led by Senior Luke LaForge and Junior Jack Larriviere at quarterback and Senior Luke Besh at wide receiver. Great play all around for the Jays led to a great victory for the team and interim head coach Scott Bairnsfather. The defense also played well, only allowing 6 points along with a pick-six by senior Dylan Faust. On special teams, the Jays played great, with the kicking unit led by Sophomore Aidan Corbello with 4 PAT's and a 31-yard field goal.
Jesuit lost a very close game to the Brother Martin Crusaders 45-42. The Jays were trailing in the fourth quarter until a great catch by Luke Besh put the Jays back on top 42-38 with three and a half minutes to play. Then Brother Martin drove down the field and scored the game sealing touchdown with 18 seconds left. The Jays played well led by a stellar performance by Senior wide receiver Luke Besh. He caught touchdown passes from both Luke LaForge and Jack Larriviere. Both quarterbacks played well, throwing great passes all night long. The defense played well but was not able to stop the Crusaders at the end of the game.
So far this season, Jesuit also defeated Holy Cross and lost to St. Augustine. More details on those games will be in the next football roundup.