Fr. Brown on New School Changes
By Louis Bercaw '22, News Editor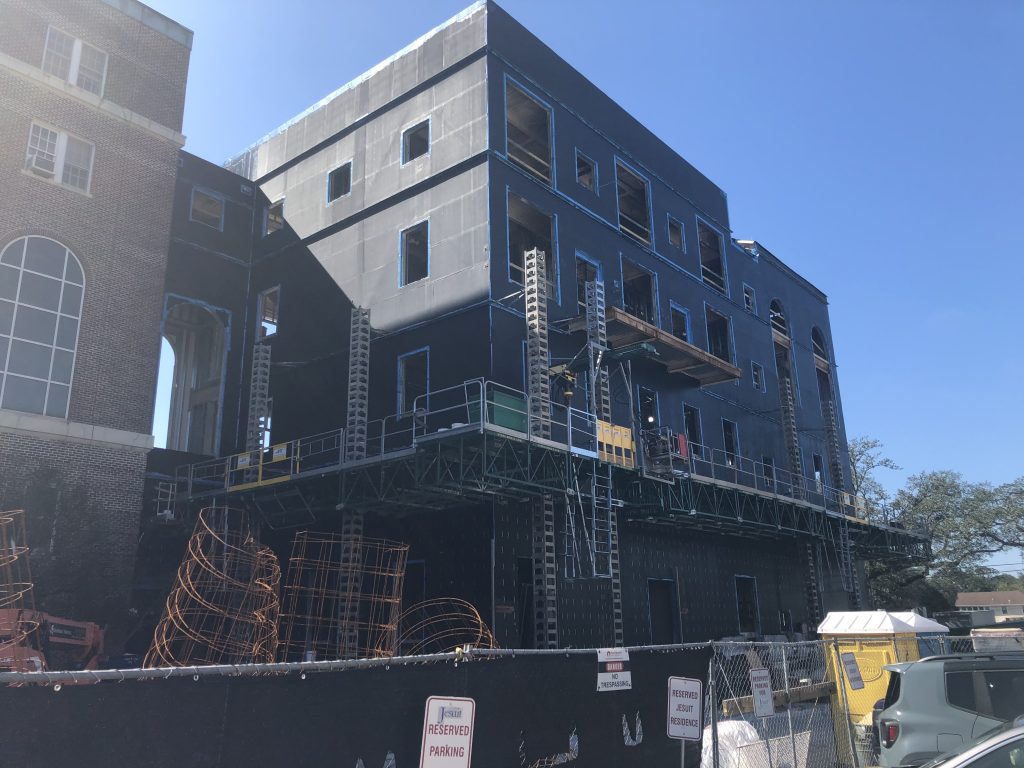 After the first full week with all students returning to Jesuit, I interviewed Fr. Brown, the president of Jesuit High School, concerning this drastic change in the everyday life of Jesuit. The following relays his opinions on these new changes.
Fr. Brown emphasized the school's small steps in returning to normalcy. Obviously, students still have to wear masks and stay six feet apart. Nevertheless, Fr. Brown noticed that the students seemed happier to be with all of their friends and extracurriculars. Additionally, having all students at school every day puts them in a more consistently academic mindset, as opposed to the more relaxed mindset of hybrid learning.
This academic mindset also contributes to the accelerated pace of earning that comes with daily school. When asked about how the change would affect teachers, Fr. Brown stated: "Though our teachers adapted well to hybrid learning, some of them have been working in a classroom for decades. They will be able to teach more material and to teach better with all of the students at once."
Additionally, with all students present, more extracurriculars can begin to meet, as evidenced by the Extracurricular Rush Day, which took place on Thursday. Every student coming every day finally alleviates scheduling issues that plagued many clubs and organizations. These extracurriculars are an essential part of student life, and having every student at school galvanizes their return to normalcy as well.
Despite these many positive aspects of full-time learning, not all is well at Jesuit. There is still the outstanding issue of contact tracing students who have had COVID. Fr. Brown would like to commend Mr. Orillion '98, Jesuit's new COVID director, for his diligence in finding every student who has contacted someone with the virus. Although Fr. Brown does not want to send anyone home with the virus, contact tracing is the only way to keep the school safe.
Regarding the other issues (such as space for students to congregate outside of class), Fr. Brown said, "I am proud of what we have done to keep the school safe, and I am confident that we will meet the new challenges that might face us." Despite some setbacks, the return to school has been a success, and with the new civic guidelines, Jesuit can come even closer to returning to normalcy.