Golf Starts Off Fall Season in Dominant Fashion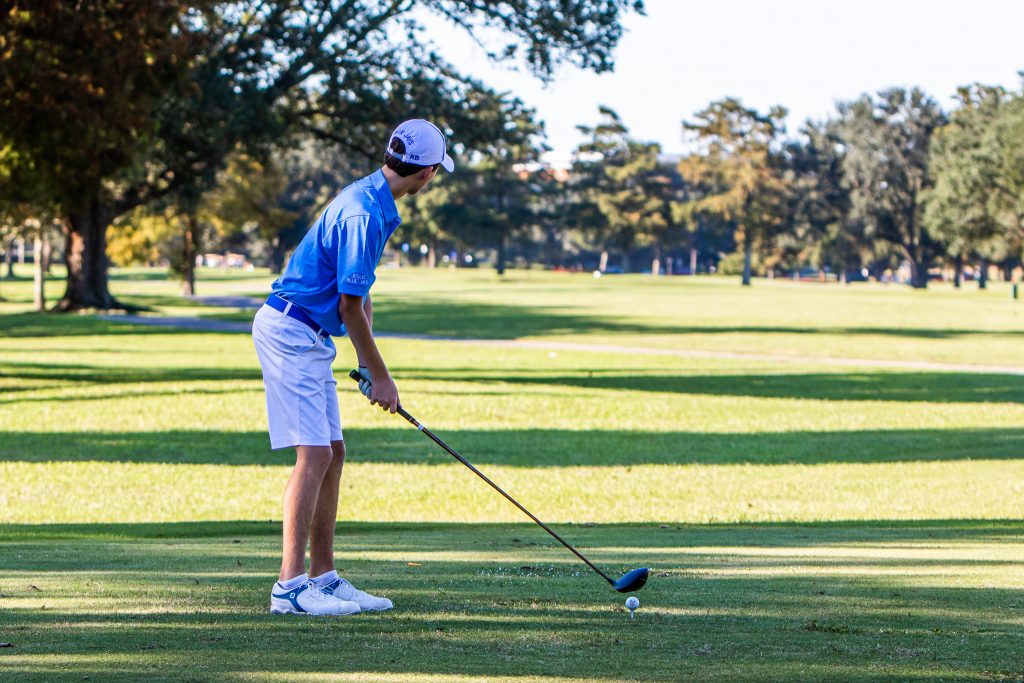 Fresh off a District title, the Jesuit Golf team has not wasted anytime getting back on track. In a quest to win their 13th district title in the last 14 years, the Blue Jays have started off on the right foot by defeating St. Augustine, Holy Cross, Brother Martin, and Rummel.
All of the Jays are getting impressive scores from top to bottom, hence the 4-0 start, but there have been a few who have stood out. Junior Merrick Rotolo shot a 35 and 36 against rivals Holy Cross and Brother Martin, freshman Owen Bourg shot an impressive 38 in a tri-match, and senior Si Holmes has improved his score with each outing.
The 12-man squad is shaping up to be another impressive team going into the Spring season.
Match vs. Holy Cross, Sept. 22
| | |
| --- | --- |
| Jesuit Golfer | Total |
| Alex Jeansonne | 44 |
| Merrick Rotolo | 35 |
| Taylor Boasberg | 43 |
| Ryan Hollander | 44 |
| Si Holmes | 47 |
| Total – Jesuit | 166 |
| Total – Holy Cross | 187 |
Tri-match, Sept. 29

| | |
| --- | --- |
| Jesuit Golfer | Total |
| Clifton LeBlanc | 52 |
| Hunter Hoffman | 51 |
| Collin Shay | 42 |
| Si Holmes | 40 |
| Owen Bourg | 38 |
| Total – Jesuit | 171 |
| Total – St. Augustine | 209 |
| Total – Rummel | 211 |
Match vs. Brother Martin, Oct. 1
| | |
| --- | --- |
| Jesuit Golfer | Total |
| Merrick Rotolo | 36 |
| Taylor Boasberg | 38 |
| Jacob Schorr | 47 |
| Si Holmes | 38 |
| Collin Shay | 47 |
| Total – Jesuit | 159 |
| Total – Brother Martin | 166 |