Jesuit Congratulates 22 National Academic Scholars
Members of Jesuit's Class of 2021 earned 22 National Merit commendations, including 12 National Merit Semifinalist awards. These awards come in addition to the class's three perfect 36 ACT scores earned by Andrew McNeil, Garrison Trahant, and Marcelo Torres. The National Merit Semifinalists in Jesuit's Class of 2021 are: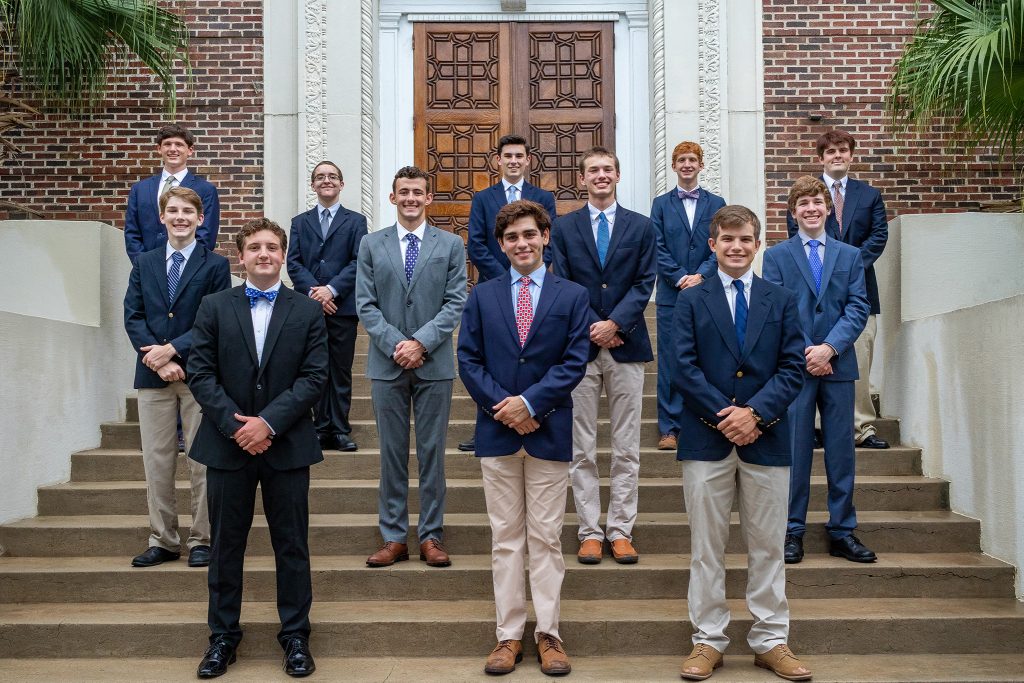 Bottom row (from left): Jackson Cheramie, Christopher Ciaccio, and Michael Daly
Middle row: Aiden Devine, Andrew McNeil (perfect ACT) , Kohlmann Moore, and Connor Myers
Top row: Ian Reily, Garrison Trahant (perfect ACT), Marcelo Torres (perfect ACT), Jackson Wallace, and William Zinsel
---
The 12 National Merit Semifinalists in the prestigious National Merit Scholarship Program represented approximately 5% of the 233 Louisiana high school honorees. The number of semifinalists in a state is proportional to that state's percentage of the national total of graduating seniors. Nationwide, nearly 1.5 million students entered the competition, and the field was narrowed to only 16,453 semifinalists. Considering semifinalists alone, this number represents less than one percent of U.S. high school seniors. From the elite group of semifinalists, 7,500 students will go on to win scholarships worth over $30 million.
This year's semifinalists from Jesuit posted scores ranging from 212 to 223 on the PSAT/NMSQT®, which is used as the initial screen in the annual competition underwritten by the National Merit Scholarship Corporation (NMSC).
The following students also earned special commendations from the National Merit Scholarship Program:
Ahmed T. Almoaswes
Benjamin B. Bogart
Quinn J. Doskey
Jason L. Ha
Hawes A. Hamm
Harrison R. Hentze
Hunter C. Hoffman
Henry K. Landry
Michael J. Shore
David C. Webster
The faculty, administration, and staff of Jesuit High School congratulate these 12 National Merit Semifinalists and 10 commended students for their significant academic achievement.