Jesuit's MCJROTC Impresses Before Saints First Victory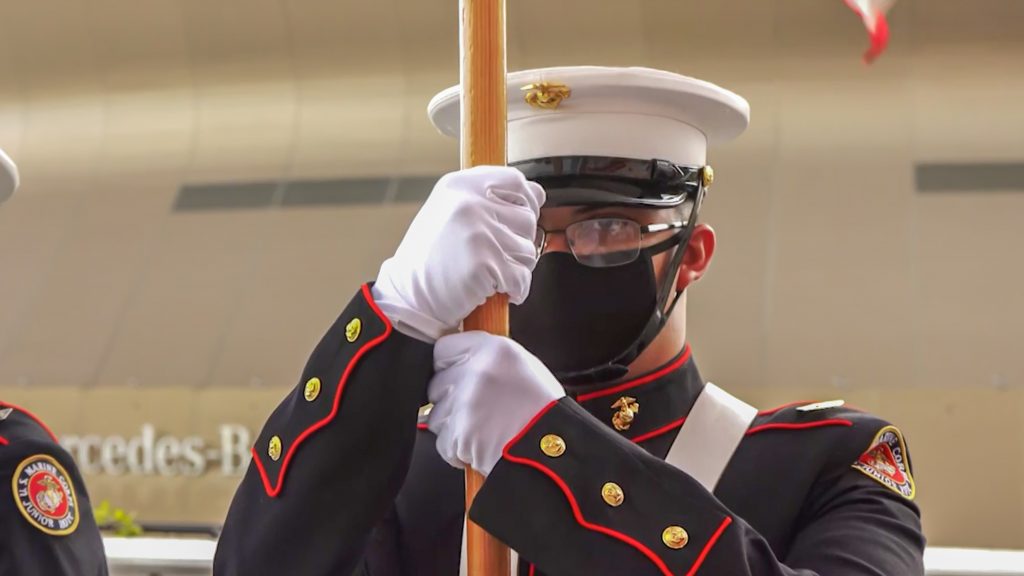 Due to NFL rules this year, Color Guards were selected across the city of New Orleans to prerecord their color guard performances. Jesuit's MCJROTC color guard was selected to air before the Saints vs. Buccaneers game on Sept. 13.
Seniors Dominic Moore, Joaquin Enamorado, Max Younger, and junior Joseph Finger represented the Jays in front of the entire country during the National Anthem and performed with respect and poise.