Tax Attorney Christian Weiler '97 makes Louisiana History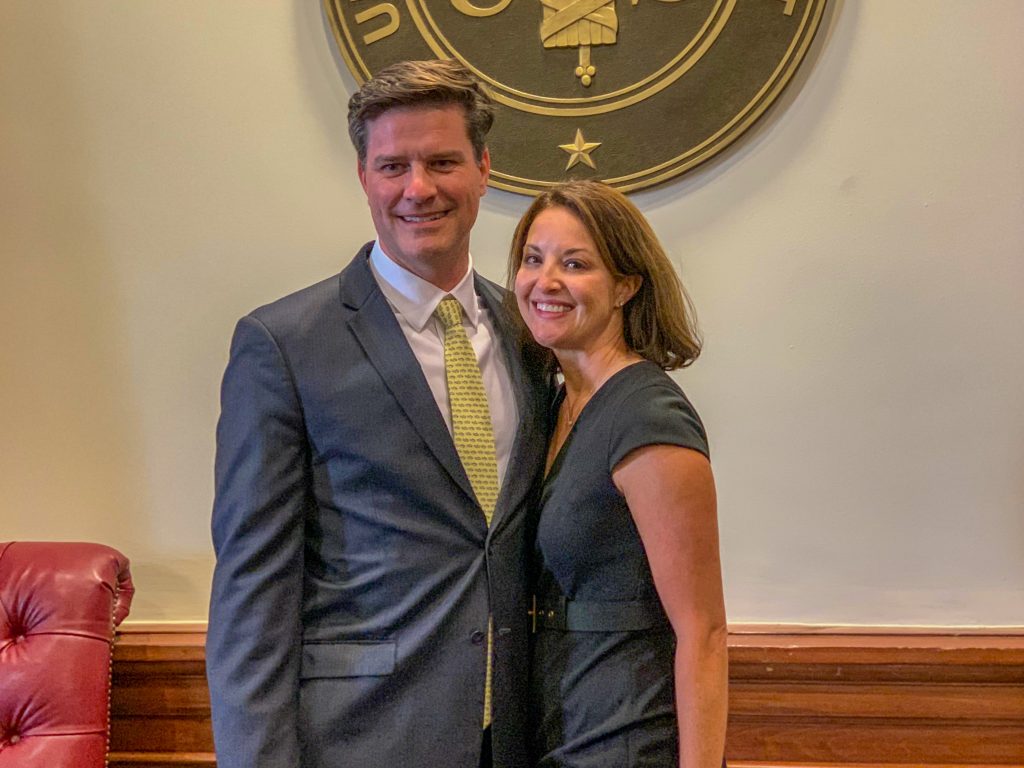 After 15 years at Weiler and Rees, LLC as a tax attorney, Christian Weiler '97 has been appointed to the U.S. Tax Court in Washington D.C. for a 15 year term. He will be the first Louisianan appointed to the court. You can look into the website for more information.
"First of all, it's a huge honor," Weiler said. "I am blessed and thrilled to have the opportunity to help the country in this important role."
Weiler was sworn in by fellow Jesuit alumnus Hon. Jay Zainey '69 to make his appointment official on Sept. 9, 2020.
Weiler received his B.S. in Accounting from Louisiana State University, J.D. from Loyola University, and LL.M. from Southern Methodist University. In addition to these impressive accolades, he volunteers with several charitable and civic organizations, including Greater New Orleans Chapter of Partnership for Philanthropic Planning, Children's Neuromuscular Foundation of Louisiana, Louise T. Fein Memorial Foundation, River Heritage Foundation, LSU Foundation, and Boys Hope Girls Hope of Greater New Orleans.
Weiler even credits a fellow classmate for helping him with the appointment process.
"The chief of staff for Sen. Bill Cassidy and Sen. Cassidy himself helped me a great deal," Weiler said. "James Quinn '97 was an old classmate, and he was supportive during each step of the process."
As he steps into his new role, Weiler will be taking lessons that he learned at Jesuit with him to D.C.
"Being a man for others has always stuck out to me," Weiler said. "Staying close to Christ has helped me be even keel in all situations. I have so many fond memories and lifelong connections because of Jesuit."
Weiler, his wife Leslie, and his four children are excited about the big move, which should happen sometime next summer.