Spring/Summer 2020 Issue of Jaynotes Hits Mailboxes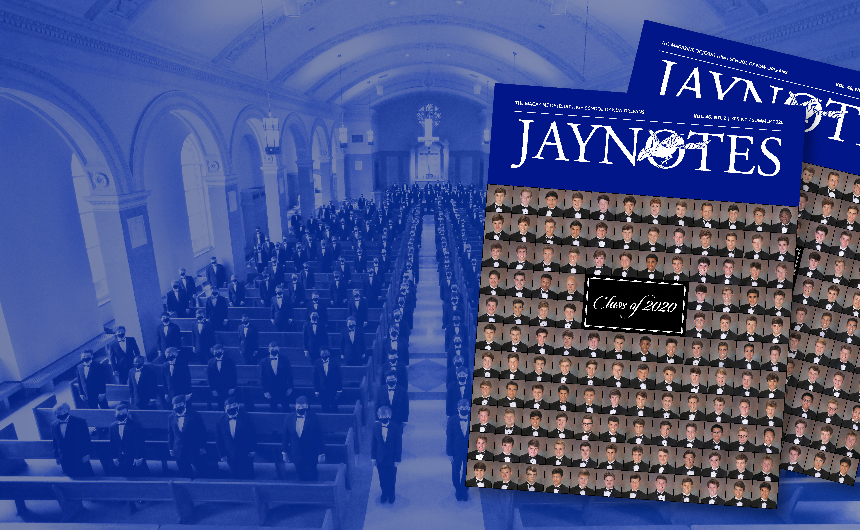 The latest issue of Jaynotes, the magazine of Jesuit High School, has arrived to mailboxes. Click here for the digital version.
Off They Go: Class of 2020 Graduates 253
Driven By Faith & Audacity: A profile of Brett Giroir '78
Lasting Memories & Blue Jay Pride: A profile of Dan Crumb '82
On the Frontiers: Fr. Kevin Dyer, S.J.
Keeping Calm and Carrying On: Facing Covid-19
Online Bazaar Auction: Thank You to Our Sponsors
Full Steam Ahead: Construction Update
… and much more!
---
Address Updates
Does Jesuit have your current contact information? Use the links below to stay in touch with Carrollton & Banks: