Faculty Convene to Discuss Jesuit's Mission in the "New Normal"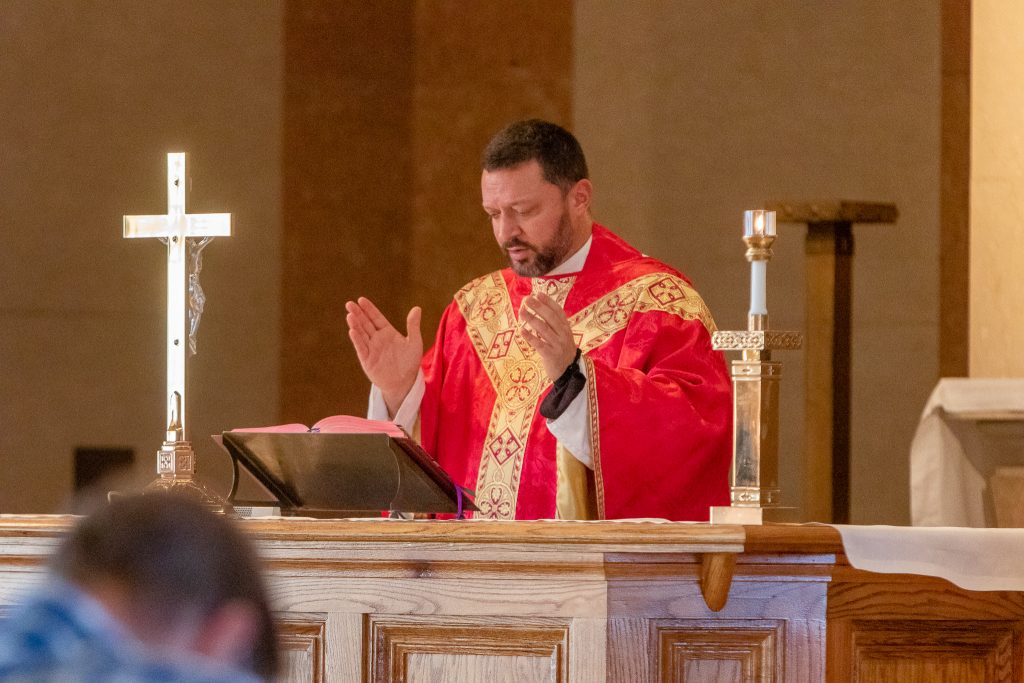 On August 10, Jesuit faculty and staff returned to campus in full force for the first time for the 2020 – 2021 academic year. The day began with Mass celebrating the feast day of St. Lawrence in the Chapel of the North American Martyrs with the 120-plus-person faculty distanced throughout the entire footprint of the church. Throughout the morning, Brown encouraged the faculty to be as safe as possible but to embrace unprecedented challenges as both St. Lawrence and the founders of Jesuit High School did.
After the Mass, Jeremy Reuther '01 delivered a presentation on the difference between a Catholic and a secular secondary education. He presented several angles on how to incorporate the life of the saints in all matters of student life, and he expounded on how to spread the Catholic mission of the school implicitly through every facet of instruction and pedagogy.
The faculty then discussed the various topics in large and small group formats to delve deeper into the implementation of the 173-year-old Jesuit mission of the school.
The first official day of class for half of the student body is set for Thursday, August 13, as a Day 1A; "Group L" students will start on Friday, August 14, with a Day 1L.