Retif Wins Double-header behind Hess and Hellmers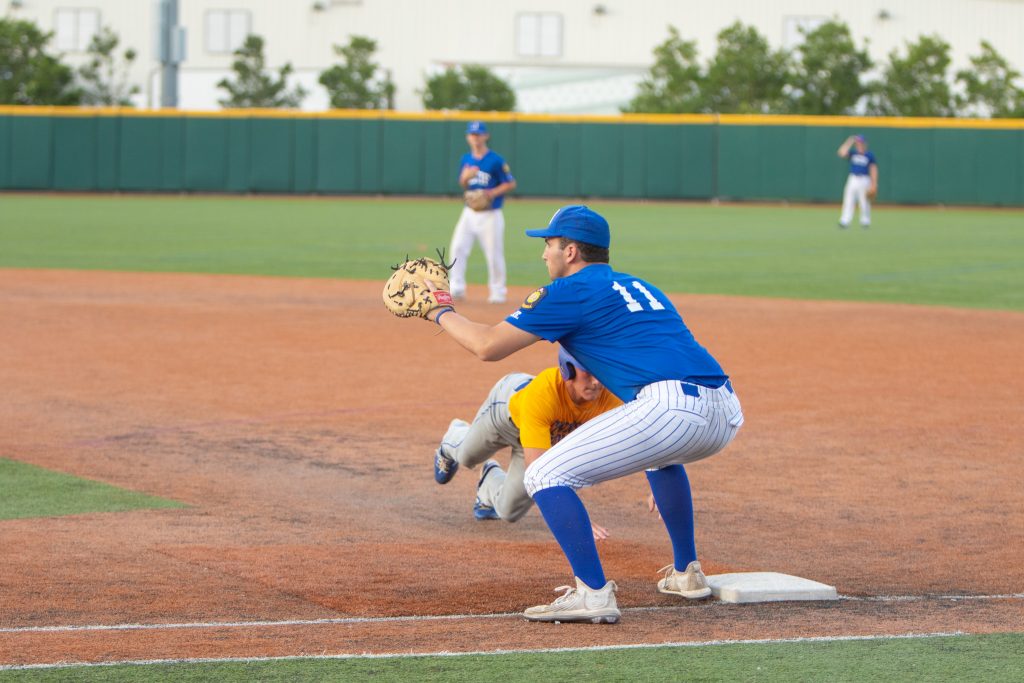 After dropping two games in a row, Retif Oil and Fuel came out with a vengeance and swept the double header against Townsend Homes by scores of 7-1and 6-0 at John Ryan Stadium.
The first game consisted of Holden Hess being a dominant force on the bump as he got ahead of hitters and never looked back. Townsend produced nothing but strikeouts and ground-outs through the first five innings.
Hess did finally concede a hit and a run in the final inning, but the game was well out of reach as the bats finally produced a run in the fourth thanks to tremendous base running by Parker Serio and an RBI single by Chris Favalora.
The fifth was when Retif finally put the game out of reach with doubles by Will Hellmers , Serio, Matt Knight, and Collin Loupe. By the end of the inning, Jesuit was up 7-0 and won the game easily.
Hellmers followed Hess's lead and threw hard strikes for five innings in game two and went 3 for 3 with two triples. Giovanni Liccardi and Joel Terry added hits throughout the contest to prevail in the second match-up of the day.
Liccardi helped out both pitchers all afternoon as he made several plays at third base to help Jesuit hold Townsend to one run between the two games.
Retif Oil will look to ride this wave of success into Senior Night on July 2nd at John Ryan Stadium with first pitch set for 7 p.m. against Belle Chase.