Night Game Cools Off Retif Oil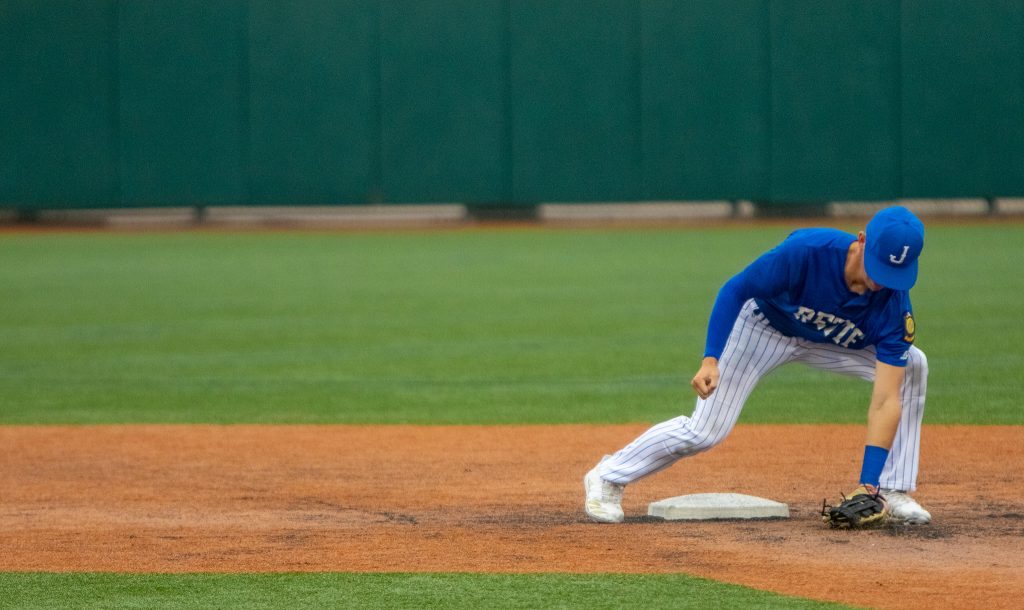 After two impressive wins, Retif Oil and Fuel (2-1) could not capture that same magic against the Bill Hood Titans on Thursday night as they lost their first game of the season 4-0 at John Ryan Stadium.
Connor Sarrat started the game and pitched around tough situations with men on base and kept the score manageable going into the third. After Sarrat finished his night, Jack Larriviere relieved him and pitched a tremendous rest of the contest with his combination of hard fastballs and off-speed pitches to keep the Bill Hood hitters at bay.
While it took most of the game to get the bats going, Will Hellmers hit a single in the fourth for the club's first and seemed to spark the hitters the rest of the way.
Parker Serio came up two batters later and hit a line drive single. Collin Loupe connected for another shot to center later in the contest. By the end of the game, both sides collected three hits.
Yet, Retif could not capitalize with men on base. The squad had opportunities on the base paths as they had runners on first and second in the fourth but could not bring them home.
Retif will have an opportunity for redemption as they are set to play Bill Hood again on June 26th at Kirsch Rooney.