Turkey Class of '83 Provides Meals for Mid-City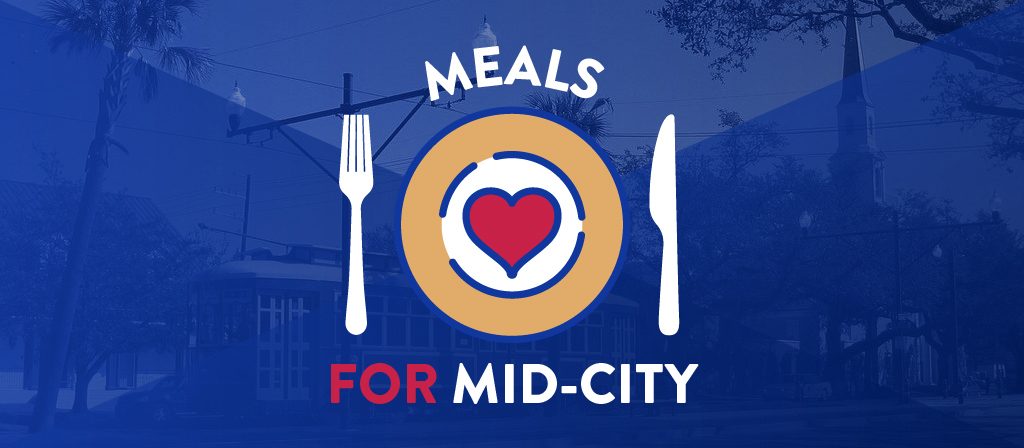 Reaching out to those in need is at the heart of Jesuit's mission. As gig workers in the school's own Mid-City neighborhood face an uncertain future, one alumni class at Jesuit familiar with extending care through meals is stepping up to meet the need through a program called "Meals for Mid-City."
The Class of 1983, affectionately known as the "Turkey Class" for providing the bird in each basket of the annual Thanksgiving Drive, has raised additional funds to provide meals for Mid-City workers who have lost income because of coronavirus shutdowns. Meals for Mid-City is also giving profitable work to neighborhood restaurants who are hungry for the business.
The first opportunity for meals took place as a drive-thru lunch on Wednesday, May 6, on the Jesuit portion of S. Solomon Street. Juan's Flying Burrito cooked up an bundle of burritos and churros, and about 40 meals were handed out to residents. Leftover meals were delivered to nearby healthcare workers and to residents of Hainkel House nursing home.
Jesuit is partnering with the Mid-City Neighborhood Organization and District A Councilman Joe Giarrusso in a shared commitment to raise quality of life for the school's neighbors. The hope is for more neighbors to hear about the program and sign up to participate.
Mid-City residents who regularly work in the service industry as an artist, musician, or hospitality worker (or who identify as a gig economy worker) and have been laid off, furloughed, or otherwise struggling because of the pandemic can sign up here to receive a hot meal.