Student Council Elects New Leaders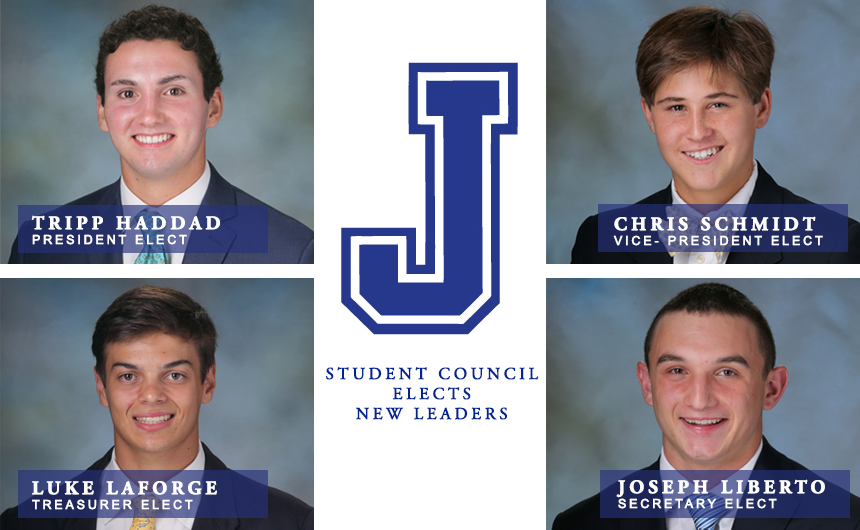 Student Council leaders have made the most out of their time learning at home with fun ways to keep Blue Jay Spirit alive. Posting interactive content on the Student Life Canvas page is just one way that students are keep close with each other.
In April, the Student Council hosted general elections for executive board positions. Candidates posted campaign speeches and an online ballot was run for the office of president, vice-president, secretary, and treasurer.
Junior Tripp Haddad won the election for 2020 student body president. The vice-president elect is junior Chris Schmidt. Junior Luke LaForge won the race for treasurer. Sophomore Joseph Liberto won a runoff election for secretary.
Student Council plans to hold elections for class level officers. The election will take place on Monday, May 4.
Congratulation to those students who have been elected to serve the student body in 2020-2021.