Join 2nd Alumni Rosary on May 29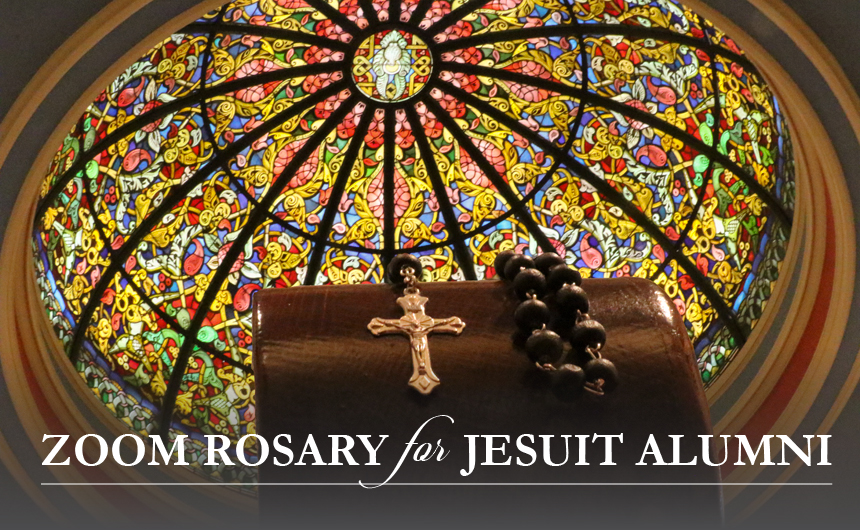 The month of May is dedicated to the Blessed Mother. Jesuit High School invites all alumni to join with Interim President Fr. John Brown, S.J. and Jesuit senior Connor Quaglino to recite the Rosary and pray for our school and world. Dr. Tom Ryan '79 will moderate. Participants have an opportunity offer prayer intentions beforehand and pose questions to Fr. Brown afterwards.
The rosary will be prayed together in a Zoom conference on Friday, May 29 at noon (Central Time). The Zoom conference can handle 500 participants, so registration is required to reserve a spot.
The rosary will be facilitated by Dr. Ryan, who leads a groups of alumni who pray the Rosary together monthly. Ryan is the director of Loyola's Institute of Ministry and a professor of theology and ministry.
Read More…
Catholic News Agency – US and Canada to be consecrated to 'Mary, Mother of the Church'