Help COVID-19 Patients Stay In Touch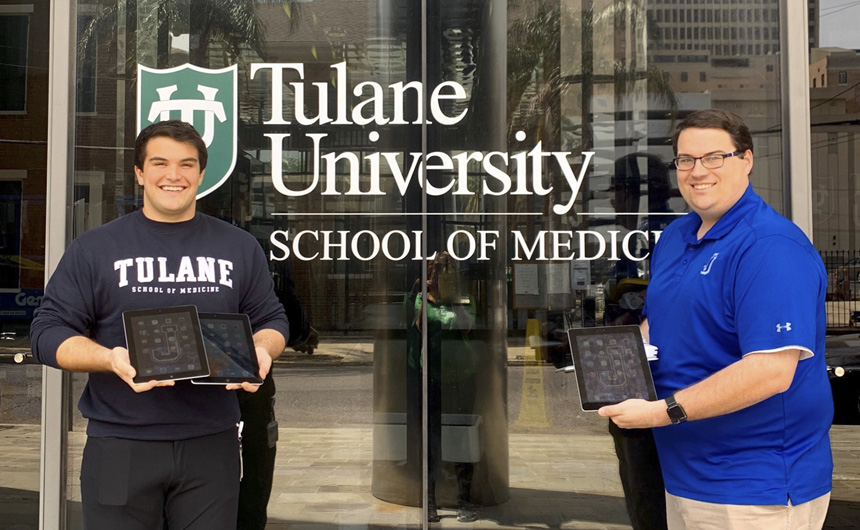 One way frontline hospital workers are looking to care for patients is by providing a safe way for them to communicate with loved ones. The Tulane University School of Medicine (TUSOM) Student Clinic Council and COVID Response Team are now seeking to source iPads or other tablets for Tulane Medical Center and LCMC (including UMC) to be used for patients in the COVID wards.
The hospitals are currently cleaning and circulating a small number of devices but need more due to the large case load. Anyone with old devices no longer in use can donate them at one of the three locations on the TUSOM webpage.
It is best to deliver small items directly to the leadership team at the downtown New Orleans location: 131 S. Robertson St., 1st Floor Innovations Lab. Hours are 6 a.m. – 10 p.m., seven days a week.
The group is also still seeking medical supplies as doctors tackle the high demands of patients with COVID-19. More information can be found here: