Baseball Gets Three Wins in Jay Patterson Shootout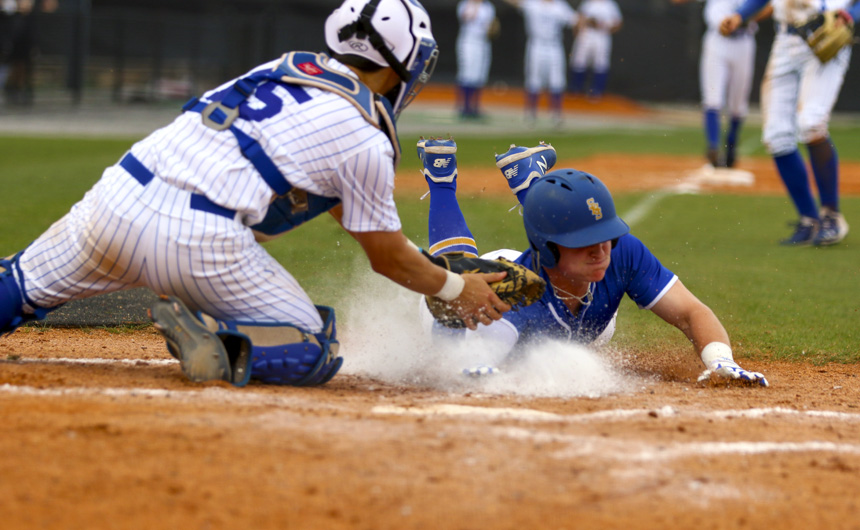 Before the mandated school closures went into effect on Monday, March 16, the Jesuit baseball team went 3-1 in the Jay Patterson Shootout.
View the Photo Gallery of the Jesuit Baseball Team at the Jay Patterson Shootout
On Thursday, March 12, the Jays defeated St. Amant, 9-4. Will Hellmers went 4-4 and hit two home runs in the contest. Holden Hess was the winning pitcher. On Friday, the team beat Sulphur, 6-2. Parker Serio had two hits, and Hellmers was the winning pitcher, striking out 10.
Then on Saturday, Jesuit was back in action with two games against Denham Springs and Dutchtown. The team defeated Denham Springs, 3-0. Brian Valigosky was the winning pitcher and struck out 10 Yellow Jackets.
In the final game of the tournament, the Jays dropped a hard fought battle to Dutchtown, 6-3. Jesuit jumped out early in the 1st inning with doubles by Hellmers and Serio. The Jays maintained the lead most of the game until Dutchtown came from behind in the final two innings.
For an inning-by-inning recap of the tournament, visit the Jesuit Baseball Twitter page.