Blue Jay Storey Charbonnet '85 Reigns as King of Carnival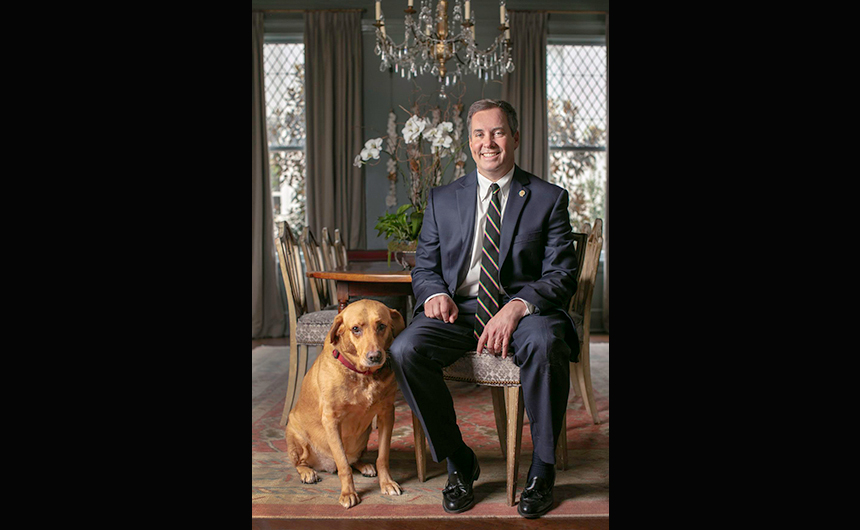 J. Storey Charbonnet, a Jesuit alumnus of the Class of 1985, was announced as the 2020 King of Carnival by the Rex Organization.
Charbonnet is a partner at the Johnson and Rice Company, an independent energy brokerage, free stock trading Canada application and investment firm. He has served as the Chairman of the Pro Bono Publico Foundation which was formed by members of the Rex Organization to support New Orleans' public schools and its students. His other community work includes leadership roles with the Audubon Commission, Good Shepherd Nativity Mission School, Libby-Dufour Foundation, Carrollton Boosters, the Conservation Fund, and Resource Bank in Covington, Louisiana. He has also served on the Boards of the Bureau of Governmental Research, Institute of Mental Hygiene and the Choice Foundation, the operator of Lafayette Academy Charter School and Esperanza Charter School.
Charbonnet's father, John D. Charbonnet '54, reigned as Rex, King of Carnival, in 1988 and was honored as Jesuit's Alumnus of the Year in 2010.
Read More…
RexOrganization.com – Rex Announces 2020 Carnival Royalty
NOLA.com – A high-energy Rex, Storey Charbonnet is a leader in New Orleans civic, business life
WWL – Rex royalty revealed: Storey Charbonnet and Sarah Eleanor Lane are King and Queen of Carnival
Fox 8 – Joseph Storey Charbonnet to reign as Rex 2020
WGNO – All Hail Rex! Announcing King and Queen of Carnival 2020