Fall/Winter 2019 Issue of Jaynotes Hits Mailboxes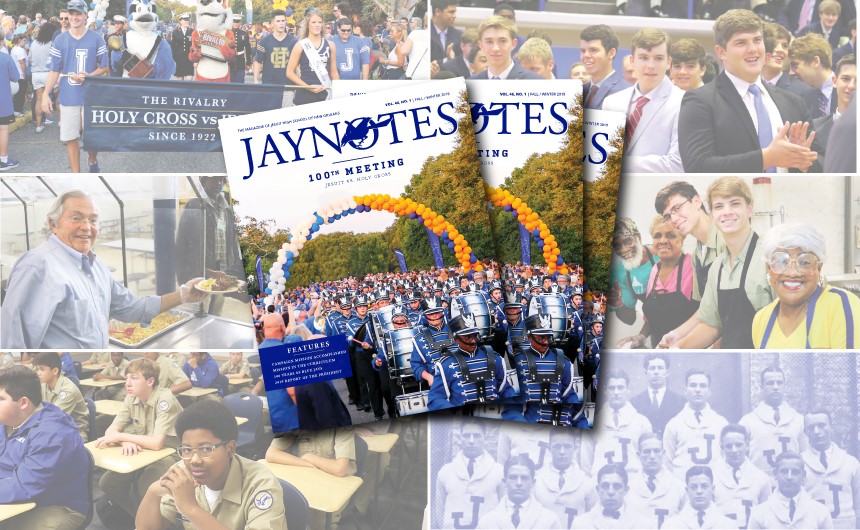 The latest issue of Jaynotes, the magazine of Jesuit High School, has arrived to mailboxes. Click here for the digital version.
Mission Accomplished: Minds & Hearts Enlightened Campaign Exceeds $30 M Goal
Mission Focused: Carrying Jesuit Education Forward
Great American Rivalry: Centennial Meeting Between Jesuit and Holy Cross Brings Thousands to City Park
Annus Mirabilis: Happy 100th, Blue Jays
Setting Hearts Ablaze: AOY Claiborne Perrilliat '62 Changes Lives at Ozanam Inn
Grace at the Greenlight: Blue Jays Perform Voluntary Service to City's Homeless
Report of the President: Fiscal Year 2018-2019
… and much more!
---
Address Updates
Does Jesuit have your current contact information? Use the links below to stay in touch with Carrollton & Banks: