Basketball Celebrates Senior Night with Win over Rummel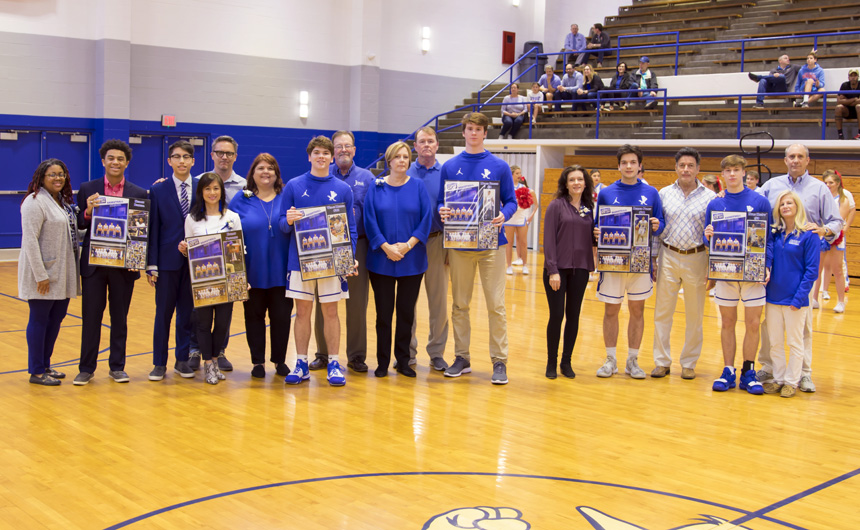 The Jesuit basketball team celebrated Senior Night on Tuesday in the Gayle & Tom Benson Arena. In this last district home game of the season, the Jays defeated Archbishop Rummel 59-40 in a game they controlled from the start.
View the Senior Night Photo Gallery
View the Jesuit vs. Rummel Game Photo Gallery
An impressive 18-point second quarter, sparked by a 15-5 run allowed Jesuit to pull ahead and eventually claim a 32-21 lead by halftime.
Senior Kyle Haupt led the Jays with 16 points, shooting 60% from the field. Also chipping in for Jesuit were Matthew Knight with 8 points and 8 rebounds, Adrien Foley with 6 points, and Willis Martin and Holden Hess with 5 points each.
The Jays finished the game with 34 rebounds, two blocks, and six steals.
On Friday night, the Jesuit basketball team closes district play against St. Augustine in their gym. Tip of is set for 7:00 p.m.