Lenten Reflection on March 3 to Feature Fr. John Brown, S.J.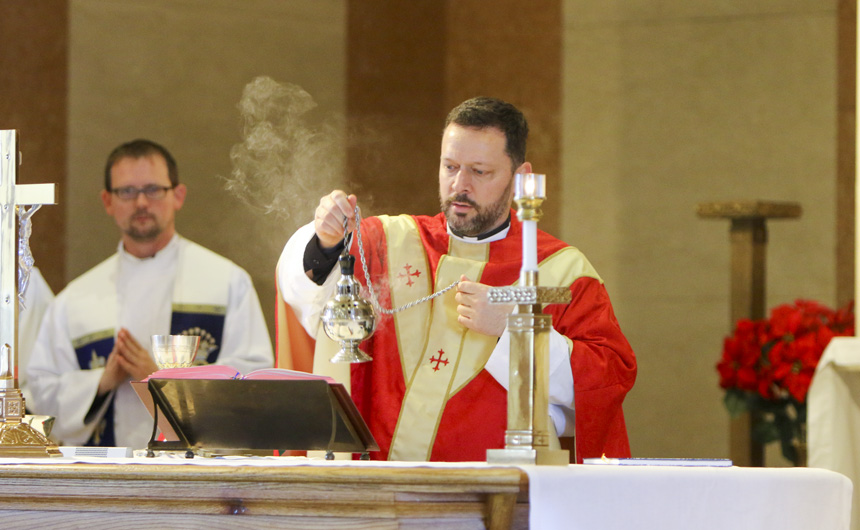 Alumni, Parents, Parents of Alumni, and Friends:
You are cordially invited to attend the Evening of Lenten Reflection…
Render Unto Caesar: A Lenten Reflection on Matthew 22:15-22
Featuring:
Fr. John Brown, S.J.
---
In one short encounter in the Gospel, Jesus reveals our true nature as sons and daughters not of this world, but in it.
Alumni, parents of alumni, friends, and parents of current students are invited to attend an Evening of Lenten Reflection on Tuesday, March 3, in the Chapel of the North American Martyrs. Fr. John Brown, S.J., Jesuit's interim president, will offer Mass followed by a Lent-themed reflection on the Gospel of Matthew. Mass will begin at 7:00 with confessions available for 30 minutes before. Light refreshments will follow in St. Ignatius Hall.
Registration for the Evening of Lenten Reflection closed at 10 PM on Monday, March 2. Walk-ins are accepted.