Bowling Defeats Holy Cross, 25-2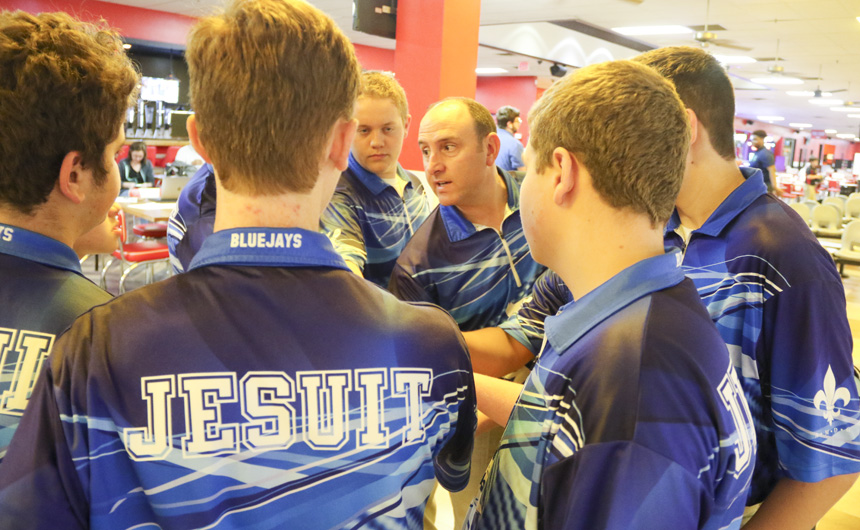 The Jesuit bowling team kept the ball rolling against the Holy Cross Tigers on Monday, Feb. 10, at AMF Bowling Lanes. The Blue Jays soared to a 25-2 district victory that included clutch performances by different bowlers throughout the three matches. The JesuitNOLA Bowling Twitter feed (@BowlingJesuit), which was just recently created, provided updates throughout the match as follows:
• Jesuit 1130, Holy Cross 962, Match 1 •
Luke Wood shoots 232, Gary Sims shoots 212, and Josh Barraza shoots 207.
• Jesuit 1190, Holy Cross 962, Match 2 •
Will Carpenter shoots 214, Ben Hunn shoots 202, and Luke Woods shoots 234. Jesuit leads thru 2 games, 18-1.
• Jesuit 3390, Holy Cross 2748, Match 3 •
Ben Hunn shoots 617 total. Next up is Chalmette. #JesuitBowling